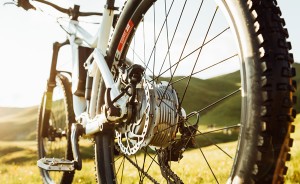 Stop by Electric Cyclery this month and take a spin on the new maxon BIKEDRIVE.
Designed and manufactured in Switzerland, the maxon BIKEDRIVE electric bike conversion kit is extremely light and launches from 0 to 20 mph in less than 3 seconds.
The BikeDrive hub motor delivers 25 – 30 Nm continuously. The peak torque is 50 Nm. Its brushless DC motor has an efficiency of 85%. With a total weight of only 13lbs for the motor, battery, and controls, this electric bike motor system truly has the power to launch.
We've tested BIKEDRIVE on our local hills and we've been able to climb our biggest inclines at 6-9 mph with 30 Nm of torque and pushing hard with no sign of over-heating.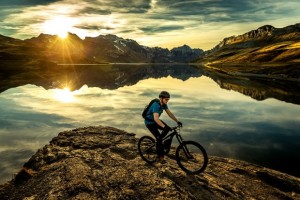 We also learned you should be careful with the throttle-like, twist-boost. It's easy to get in over your head if you grab it at the wrong time.
That said, our customers and test riders that lived through it were quite impressed by and respectful of BIKEDRIVE's quick acceleration and hill climbing power.
More experienced mountain bikers are blown away by the balance and maneuverability of the maxon system installed on a high end, full-suspension mountain bike.
Get your BIKEDRIVE on at Electric Cyclery.
BIKEDRIVE's 360 Watt hour battery is small enough to fit into the frames of most full-suspension mountain bikes and it is the only system on the market that's compatible with the new 148-mm (Boost) hub standard and 12-speed SRAM Eagle Drivetrain. Available with axle dropout widths of 135mm, 142mm or 148mm for bikes with quick-release axles or through-axles.
Learn more about maxon motor's history including their crucial role in NASA's Mars Rover expeditions.