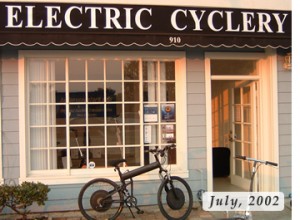 Electric Cyclery was one of the first electric bike shops in the country and the first of its kind in California. Since the beginning, we've been on the cutting edge of the latest ebike developments and advancements—and we're committed to being the one-stop information source for this rapidly evolving technology.
Electric bikes have come a long way since we first opened our doors in 2002. Our once tiny one-room shop has since expanded to accommodate our big standards. Every bike, component, and accessory is carefully selected by bike enthusiasts—so when you shop online or at our Laguna Beach store, you are always getting top-notch quality.
We're on a mission to change the way people get around. Electric bikes will continue to be the most exciting, environmentally sound transportation alternative. There's a big beautiful world out there to explore. Join us for the long ride.
Take a ride
As wise men say, try before you buy. Stop by our Laguna Beach showroom and discover the perfect bike for you. We've got some steep hills to climb, giving you a unique opportunity to put the latest electric bikes to the test and compare different models on challenging terrain. Bring your own helmet or borrow one of ours. You must be over 18, sober, and able to follow (somewhat simple) instructions.
Keep it on the road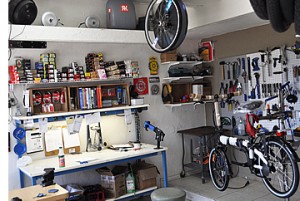 Whether you need a basic tune-up or a complete rebuild, Electric Cyclery does it all. We're a full service shop and repair center dedicated to keeping your electric or pedal-powered bike on the road, in tip-top shape. Our mechanics are that rare breed that can handle repairs of both traditional and electric bikes without freaking out. We keep our service center well stocked with replacement parts from all of the brands we sell. Remote assistance for custom builds and sage advice for fellow electric bike enthusiasts is also available.
Get it fixed in-house, on the house
All of our bikes come with at least a one-year warranty. Most manufacturers offer two years or more. Diagnostics and most warranty repairs are done onsite in our service center free of charge to Electric Cyclery customers. And since we understand that some electric bike shops go out of business, we also extend warranty services to non-customers for a small service charge. That's just how we roll.
Have it delivered
Got your eye on a bike but you're thousands of miles away? We will ship it right to your door (if your door is in North America, that is.) All orders ship within 72 hours—Monday through Friday—unless otherwise specified. We'll keep in touch via email. Shipping rates are based on weight and location; you will not be charged additional costs in the event of a backorder. Returned bikes must be in their original, unused condition, unless there is a manufacturing defect. A 10% restocking fee may apply. We do not accept returns on parts and accessories.  Read more about our shipping and returns policy.