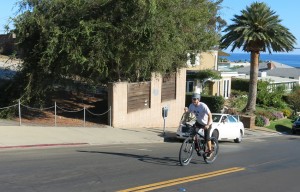 The Felt Electric Nine-e bikes arrived today, oh joy.
We've been looking forward to Felts new electric line with anticipation since we had the opportunity to test ride back in March.
Electric Cyclery is ecstatic that Felt has released an electric version of the world famous Felt Nine.
Not 20 minutes out of the box (its a big box but the bike is 98% assembled) and we are ready to ride the hills. The Felt Nine-e is a sweet 29er with Shimano XT 10 speed gearing and Shimano BRM785 hydraulic disc brakes and the mighty Bosch Performance 400 system ready to ride, right out of the box.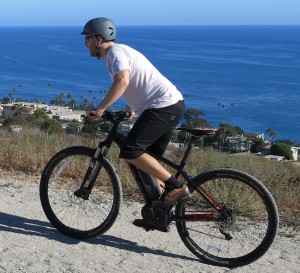 First a couple of loops on Cliff Drive to get a feel for climbing pavement with the RockShox Reba front suspension locked out with a click. This electric bike rides nice on the street – solid on the turns and it eats up the gradients. This is an awesome electric street bike but these 29″ wheels are begging for a little off road action.
The Felt Nine-e rips up the 400 vertical feet of Dartmoor Ave without breaking a sweat and enters the open space above Laguna Beach with effortless pedaling.  Thank you Bosch and Felt – we owe you a beer.