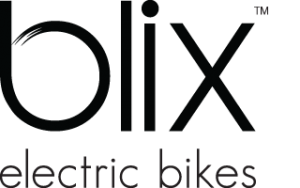 The new Blix have arrived and they are looking NICE with the cool style and uber-practical add-ons we've come to expect from Swedish bike designers, Blix Electric Bicycles.
The Blix Swedish-standard of quality-control is hard to beat.
Although made in China, Blix and their partners Cycle of Sweden oversee every aspect of the manufacturing process. From battery to motor controls, Blix understands that the bike needs to arrive ready to ride and trouble-free with the confidence that comes with high-level quality control.
This stuff works right out of the box. Go Vikings!
Blix is based in Santa Cruz, California which is a super cool place to be and they work directly with suppliers who have been providing the Scandinavian market with electric bicycles since 2006 while developing a road-tested line of affordable, user-friendly and well-designed electric commuter bicycles for the US market.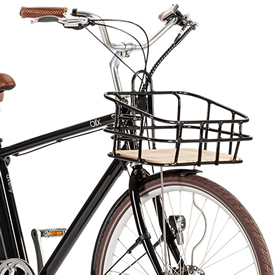 Introducing the ultra-practical, super-fun Blix Aveny.
The Blix Aveny electric bike is classical European bicycle design at its best. With the choice of a low step-through or traditional diamond-style aluminum alloy frame, you're sure to find an Aveny that suits you.
Mixing style with practicality, the Blix Aveny electric bike features a swivel front rack with a handy cup holder and bamboo base and rear rack.
---
Blix Komfort+, a beautifully simple electric bike that will provide years of dedicated service.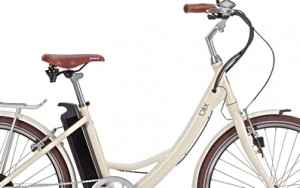 Blix designed the Komfort+ to simplify your life. Electric biking is all about having the freedom to get around hassle-free.
Without traffic jams or parking issues, the Blix Komfort+ electric bike is designed to be there for you as a truly viable mean of transportation, everyday.
You can also take advantage of the battery-saving pedal assist modes or use the handy thumb throttle at any time without pedaling at all. Available in small sizes.
---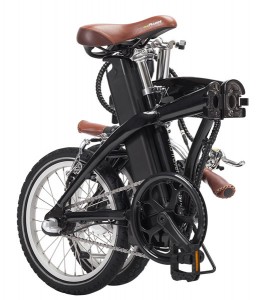 Blix Vika Travel -Portable Folding Electric Bike
Weighing in at 36 pounds (very light for an electric bike), the Vika Travel easily folds into a transportable size. The Vika Travel folding electric bike provides a far superior way to travel with your bike.
This foldable electric bike with 16″ wheels has a front-wheel 250 watt motor that assists for up to 30 miles. Fit the Blix Vika Travel into a bike bag, stash in your RV, bring on a boat, or store in a closet.
---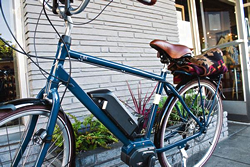 Mid-Drive power from the Blix Komfort Prima
The Komfort Prima is powered by the Shimano Steps system and features a strong and quiet mid-drive motor, combined with sophisticated speed and torque sensors that measure your pedaling speed and power to provide just the right amount of electric assist.
With a battery range of up to 90 miles, the Blix Komfort Prima pushes the boundaries of where you can explore. It's designed to be there for you as a truly viable mean of transportation.
---
Loaded with extras, all Blix electric bikes feature puncture-resistant tires, front and rear fenders, rear racks as well as front and rear mounted LED lights powered directly from the battery. A full package.
Electric Cyclery offers the Blix electric bikes in a range of sizes for riders from 5′ to 6'4″ with the option of a 36 Volt 11 Amp hour battery (up to 45 miles per charge) or an upgraded, 36 Volt 17.5 Amp hour, long range battery pack (up to 60 miles per charge).