We've been longtime fans of the Surly Big Dummy cargo bike. Back in the late 2000's, Electric Cyclery used to convert the Big Dummy using Bionx motor kits with great results and many happy customers.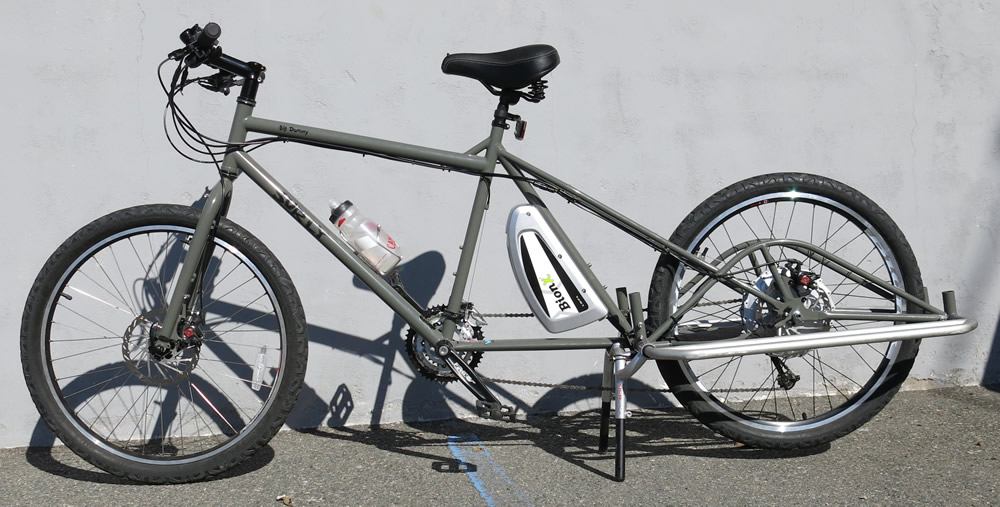 For it's time, it was a pretty cool ride but the "Bionx Dummy" was only a sign of things to come.
Introducing the Surly Big Easy Electric Cargo Bike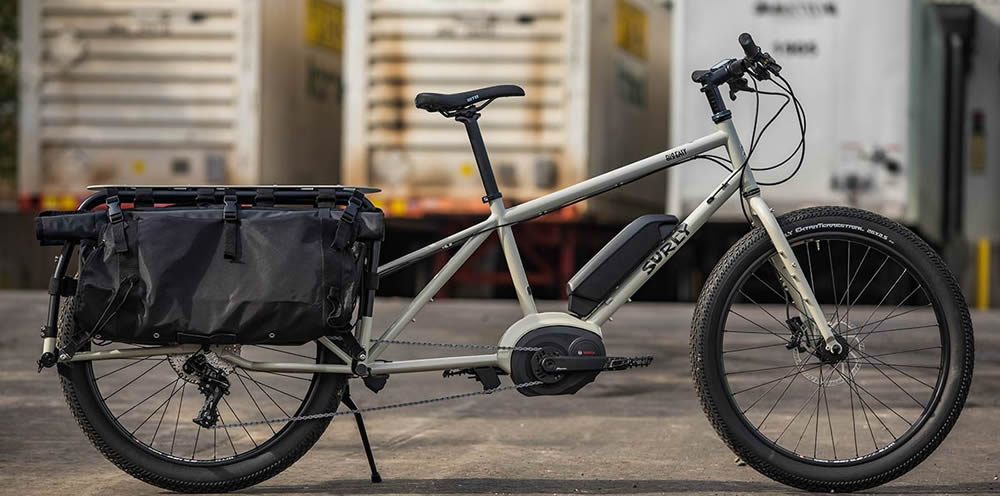 Surly's main goals when working on the Big Easy were to maintain the handling of the Big Dummy and achieve clean integration of the power system.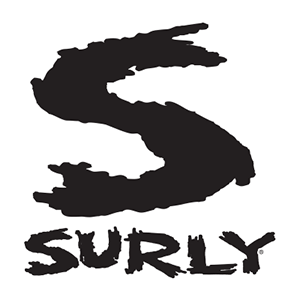 "Our goals when working on the Big Easy were to maintain the great handling of the Big Dummy.
We like longtail cargo bikes as they are easy to load with the large bags mounted to an extended deck and rack. In addition, they tend to ride well.
The Big Dummy is known to "Ride Like A Bike", which is a good thing. Some cargo bikes can have unique handling to them, unlike a traditional bike.
For us, the ride is important. If the bike rides great, you'll ride it more often. And with more confidence."
See Big Easy Introduction Spewage for the inside story behind the development of Surly's premium electric cargo bike.
In-store pick-up only, assembly included.
Call to schedule a Big Easy test ride at Electric Cyclery.