Go on. Get loaded and hit the road with the Big Easy –  a long-tail electric cargo bike from Surly bikes, creators of the legendary Big Dummy cargo bike and Long Haul Trucker long-distance pavement bikes.
"When comparing the current crop of electric cargo bikes, the Surly Big Easy clearly has the best combination of high-end components and the frame design is so natural it makes you forget you're on a cargo bike."
Powered by the Bosch Performance CX drive system, the Big Easy is a top of the line electric cargo bike that was years in the making.  We've tested the Big Easy on our local hills and were massively impressed by its hill-climbing power and smooth shifting under load.  It is a wolf in sheep's clothing.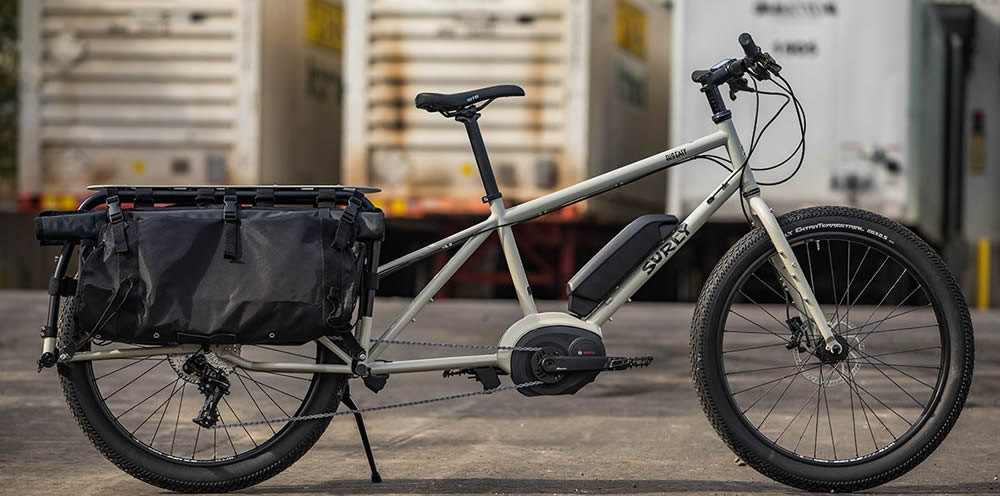 Consider it the 18-wheeler of the cargo bike world, minus the diesel fumes.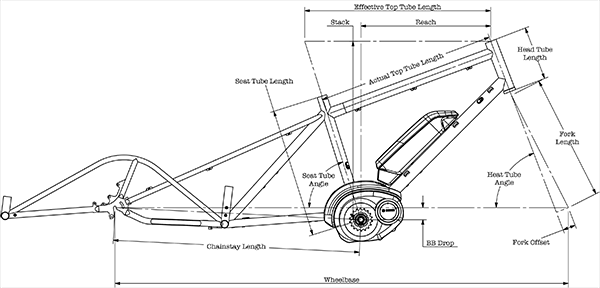 When it comes to the frame geometry,  the Big Easy rides and feels like a normal-length bike with increased stand-over height clearance for bike sharing across different-sized riders.
Available in Small, Medium and Large frames.
Surly's main goals when working on the Big Easy were to maintain the excellent handling of the Big Dummy and achieve  a clean and balanced integration of the power system.
To be absolutely sure of your sizing and frame measurements, please see: Surly Big Easy Sizing and Geometry.
Featuring a super high-end component set that is perfectly suited for electric cargo bikes and also includes four-piston Tektro brakes for extra stopping power.
The Big Easy features the Bosch Performance CX. Bosch's most powerful drive unit provides some serious torque.
Very cool damping headset from Cane Creek providing smooth and predictably stable handling under heavy loads.
The Big Easy is capable of running dual500 Wh batteries for extended range of over 100 miles. All mounting hardware and wiring for the second battery (optional) is included with the bike.
Ride strong with large-volume 26" x 2.5" ExtraTerrestrial tires and durable, cargo-tested wheel builds.
The Big Easy's frame integrates with the Surly Bill and Ted trailers for maximum cargo potential.
Optional Kid Corral and other add-ons are available from Electric Cyclery.