Ukrainians using e-bikes mounted with Javelins to blow up Russian tanks.
Not having an internal-cumbustion heat-signature is a major plus for avoiding detection from the air.  Amplified torque and instantaneous acceleration make high speed electric bikes a force to be reckoned with.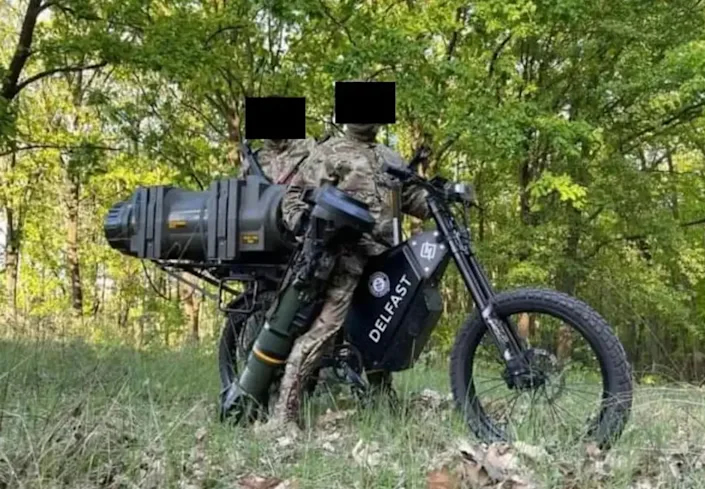 Ukrainians have been forced to turn every aspect of their life into methods of fighting the Russians, leading to some innovative weapons and tactics developed from everyday civilian items.
In something more reminiscent of a video game or action movie it has been reported that Ukrainian soldiers have been using e-bikes armed with missiles to take out Russian tanks.
The bikes have been given to the military by e-bike maker Delfast. Soldiers have then modified them to carry NLAW rockets or other anti-armour weapons.
From Yahoo News. See the full article HERE.
Commander In Ukraine Wants Quiet Electric Bikes For His Sniper Teams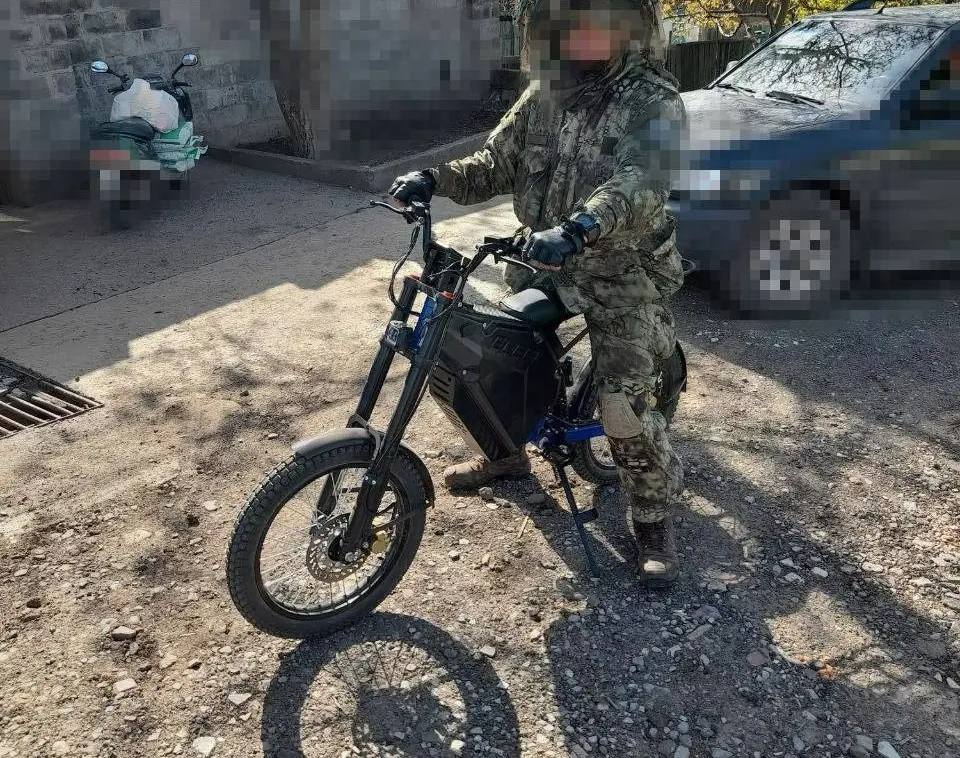 "We have to go and leave fast," Ukrainian sniper-commander Mamulashvili told The War Zone Wednesday morning. "So we need electro bikes."
Mamulashvili said he needs a fast, quiet vehicle to get sniper teams to a location where they can fire off shots for about five to 10 minutes, then quickly get out before the Russians rain artillery down on their position.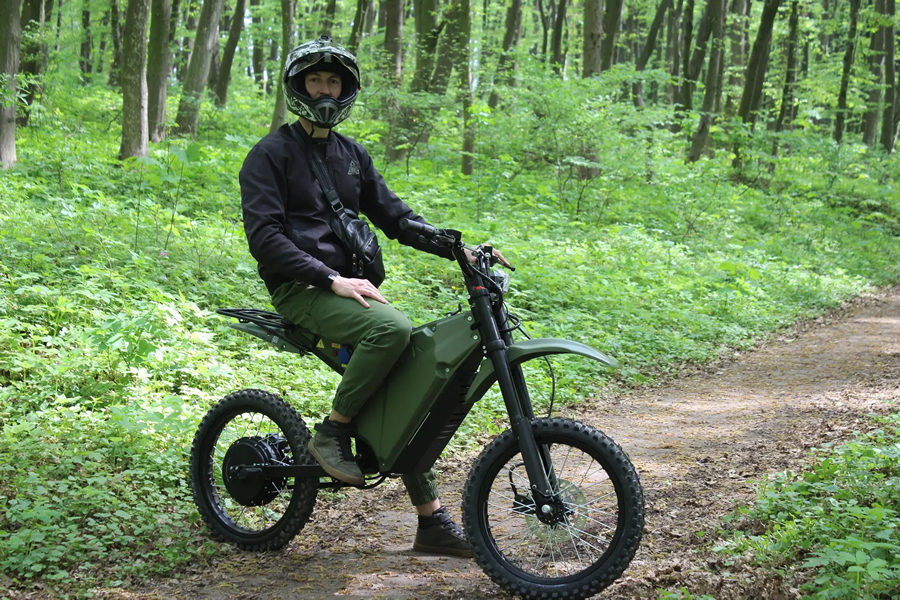 They also increase communications in areas where Russians use electronic warfare to jam signals — messengers on bikes is a long-proven form of battlefield courier correspondence.
They also offer the ability to transport small cargo and provide quick medical relief to the wounded via traveling medics. Eventually, said Vanda, they can be placed on inflatable boats and moved around thanks to their size and weight.
From The WarZone. See the full article HERE.
For obvious reasons, we ask you to keep the Ukrainian people in your hearts and be ready to assist their struggle in any small way you can.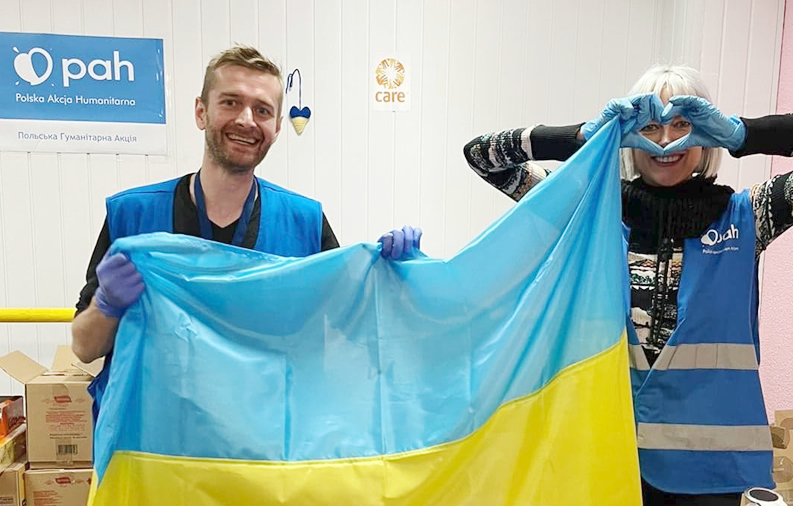 Electric Cyclery is supporting Supplies for Ukraine. A 100% non-profit organization working to help refugees arriving on the Polish/Ukraine border.
They provide basic humanitarian comforts such as food, hot drinks, blankets, and toys for Ukrainian refugees as well as support and helpful information to make their incredibly difficult journey a little easier.
Check out AshersTravels to get an up to date, inside look at both sides of the Poland/Ukrainian border and how to help the unfortunate victims who have lost everything.
For donations that will provide immediate assistance to Ukrainian refugees:
Please visit Supplies for Ukraine.
Here are some real examples of what they buy with your donations:
$57 for 1000 cups for tea/coffee/cocoa at the border crossing
$74 for 200 juice boxes (mostly for kids)
$100 for two shopping bags full of supplies (approx.)
$300 to fill the trunk of an SUV with supplies (approx.)
$500 for 60 blankets. Most refugees have left everything behind.
Your donations go right to the victims of evacuation. This is direct to the source, real time precision relief to help the victims of war when they need it the most.

Help families that had to leave their homes and flee into uncertainty in a strange land with nothing more than they could carry with them as they ran for their lives.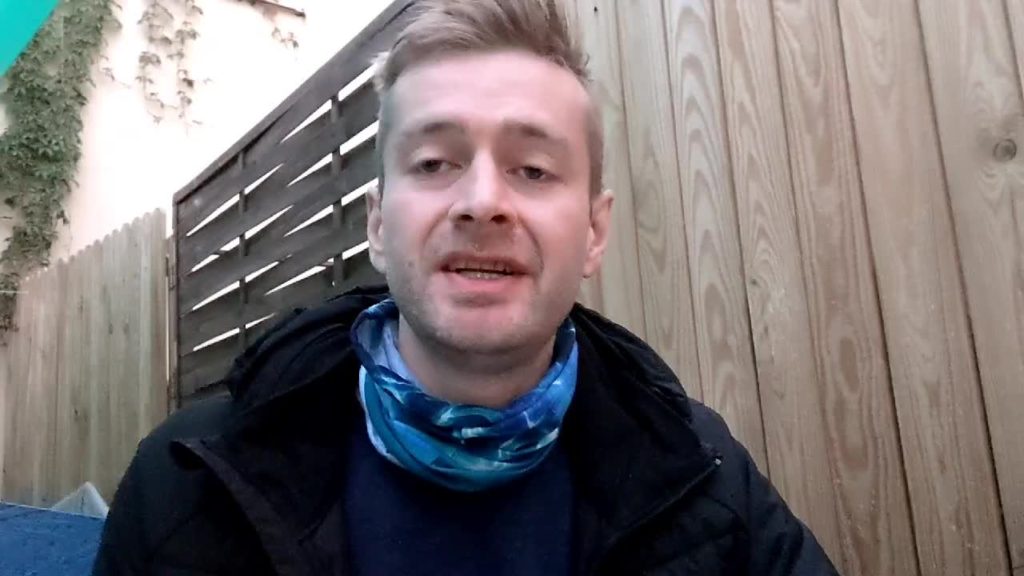 If you can't donate a Javelin-armed ebike to the Ukrainian cause, consider donating a bit toward easing the pain of displace Ukrainian families.
Slava Ukraini