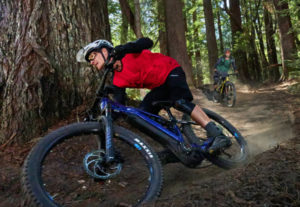 Today Yamaha Power-Assist Bicycles announced the coming of two new full-suspension electric mountain bike models.
A full list of specs, components, pricing and availability will be announced in August 2020.
Today, Yamaha is revealing select images and several key features of their new All-Mountain, full-suspension models in advance of the official release next month.
Electric Cyclery is very excited because the new YDX-MORO and YDX-MORO Pro Yamaha electric bikes promise to deliver a new level of balanced power, performance and handling for riders on all kinds of trails.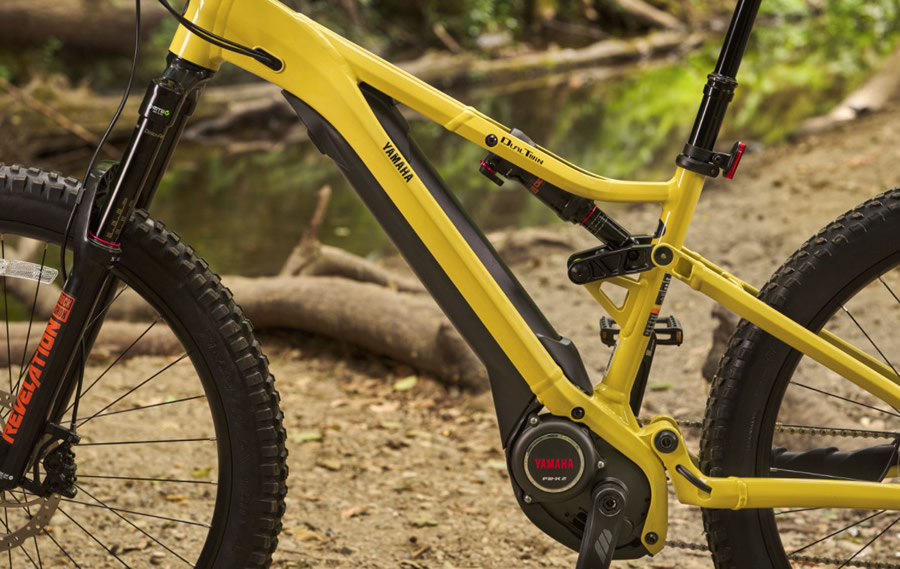 Influenced by Yamaha's unmatched experience in racing technology and e-Bike design, the all-new YDX-MORO and YDX-MORO Pro are like no other electric mountain bikes.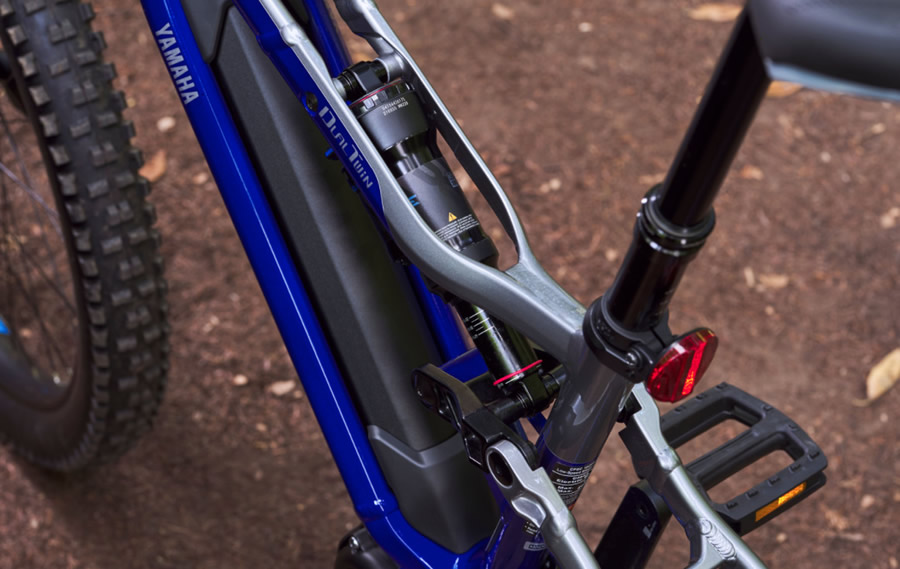 The PW-X2 drive unit and a 500 watt-hour lithium-ion battery are secured in an all-new patent pending Dual Twin Frame design that delivers a superior combination of handling performance and durability, along with a new Horst link suspension design. The motor also adopts a new helical gear design, reducing noise output.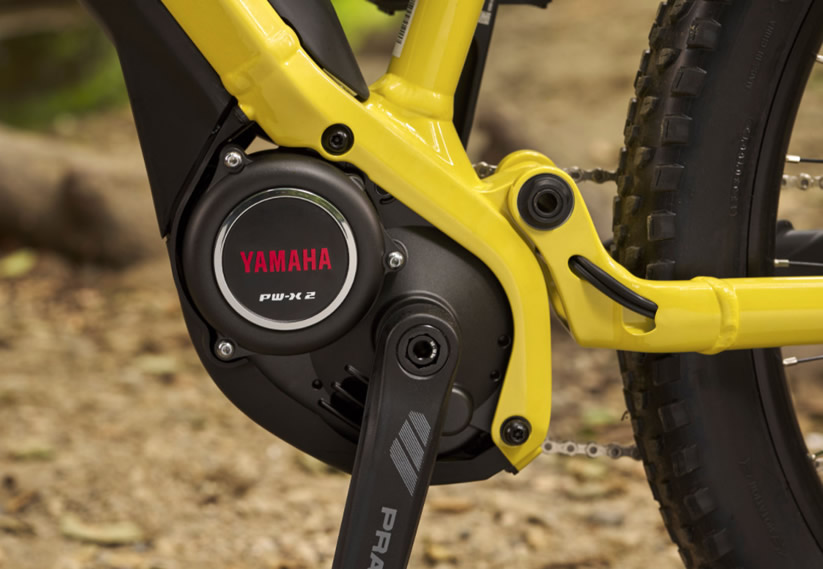 Key features of the Yamaha PW-X2 electric mountain bike motor:
Quad Sensor System: The new Quad Sensor System adds an angle sensor to Yamaha's existing Triple Sensor System, which measures pedaling torque, cadence and rolling speed of the bicycle.
Automatic mode: The new Quad Sensor System allowed Yamaha to develop a new Automatic mode for the YDX-MORO which, when engaged, seamlessly and automatically switches the support modes between Eco, Standard and High allowing the rider to focus on the trail and not their power assist levels.
Walk Assist: Also new on a Yamaha Power Assist Bicycle, Walk Assist provides a slight power assist for riders to walk their bike through difficult terrain or challenging sections.
New MTB Mode: Created to provide a direct response feeling according to the rider's pedaling force. MTB mode is especially suited for off-road riding such as tight corners and when riding tight-line trails.
New EXPW Mode: now provides assist up to 170 rpm, which is especially helpful in technical sections and on steep climbs when beginning from a stop and a fast movement pedal rotation is often needed to get started again.