Have a look at Civante, the new high-speed electric road bike from Yamaha.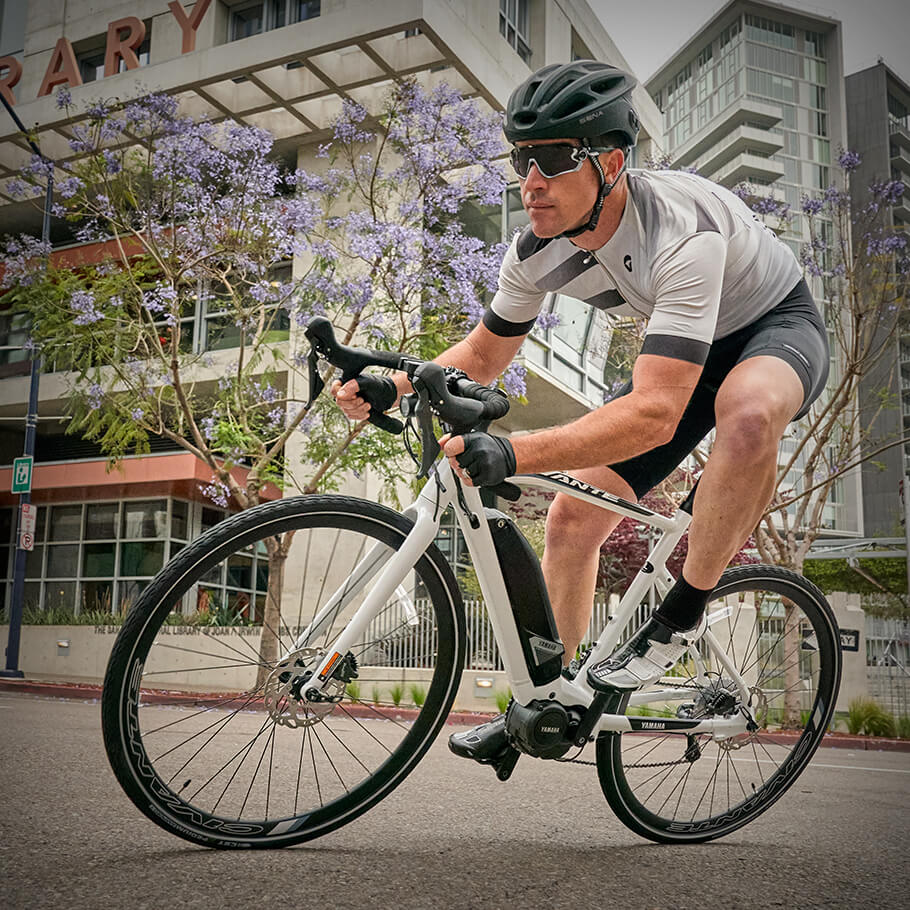 This is Yamaha's first 28mph (Class 3) to be available in the US market. Previous Yamaha e-bikes released were Class 1 bikes, limited to 20 mph like most e-bikes.
Although that's good enough for many users, some riders prefer being able to keep up with faster traffic and reach their destinations more quickly.
Yamaha's proprietary PWSeries SE mid-drive motor supplies a maximum 70 Nm (52 pound-feet) of torque and cadence support up to 110 rpm. The 500 W lithium-ion battery can be recharged from zero to 80 percent in up to one hour. And the 10-speed drivetrain, double chainring, Shimano STI shifters, and hydraulic disc brakes should supply plenty of assistance when attacking steep hills.
Best of all, the Civante only weighs 43.4 pounds, which is super light when it comes to e-bikes.
Available now at Electric Cyclery.