The Montague Corporation of Cambridge, Mass. has a long history with folding electric bikes.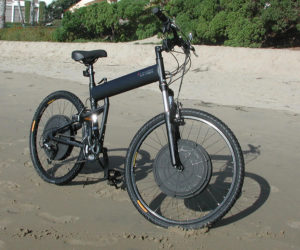 Back in the early 2000's, their folding Paratrooper bike (designed for the US military) was chosen to showcase the ground-breaking Wavecrest Tidalforce electric motor systems.
The Tidalforce M750 had a unique design with a 750W rear hub motor and a 36V Ni-hm battery pack mounted in the front wheel hub – a cool idea that never got off the ground but was popular with early-adapters of e-bike technology.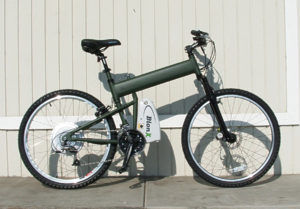 The Montague Paratrooper folding military bike was also a popular choice for Bionx electric conversions at Electric Cyclery in later years.
Montague's sturdy build and and easy folding made the "Biontague Paratrooper" one of our best selling bikes from 2006 to 2013.
There are still quite a few of them out there on the roads.
Montague spent years designing and refining its vision for the perfect full-size folding electric bike.
The new Montague M-E1 is the result of that effort.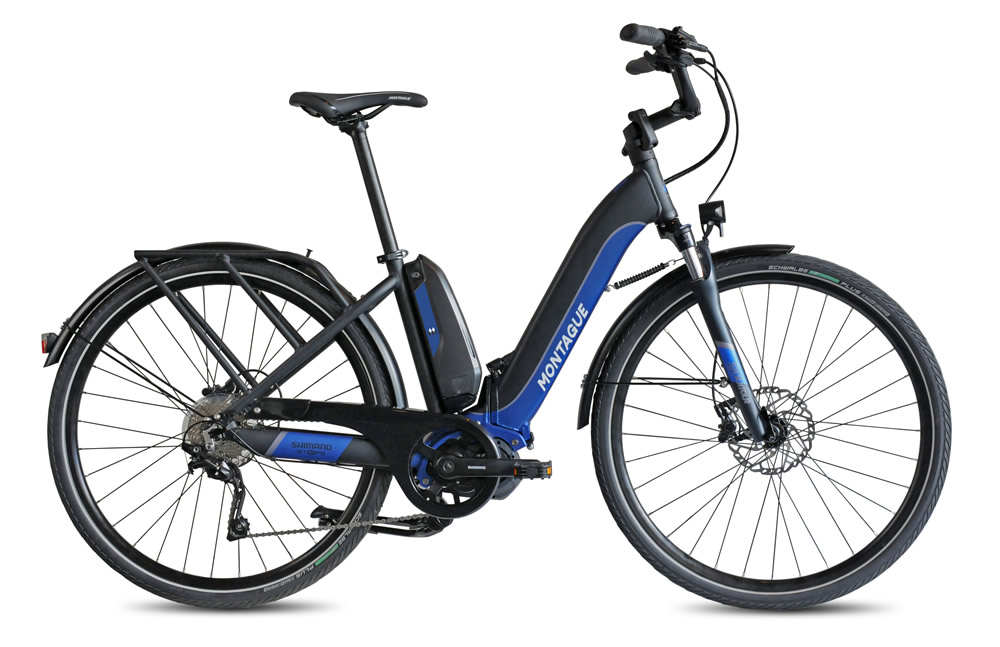 The amazing M-E1 is equipped with a Shimano Steps E6100 mid-drive motor and a durable Deore drivetrain, and folds in a couple seconds with a single quick release and has a 50 mile range per charge.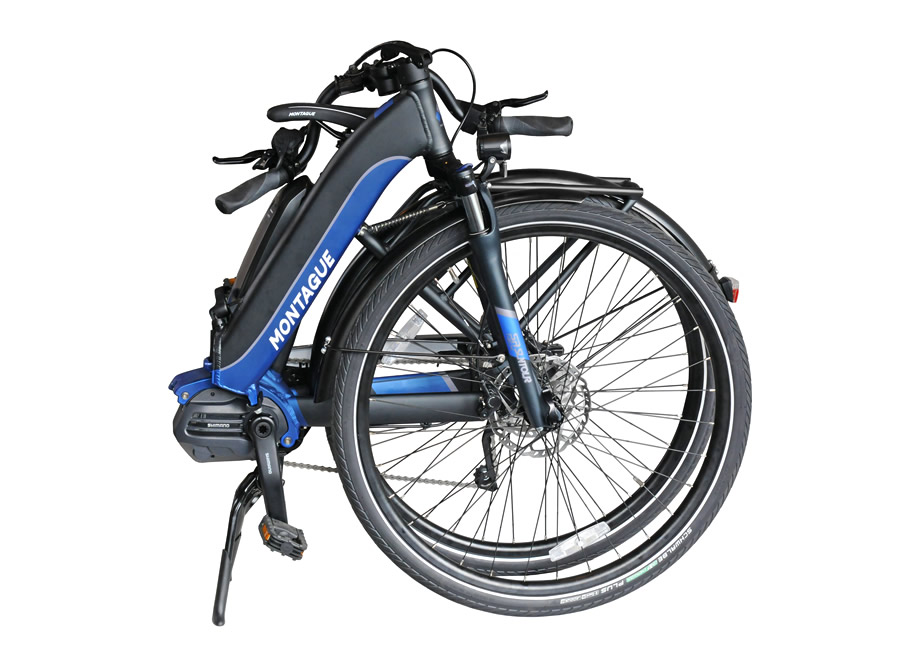 With full size 700c wheels, front suspension, and standard components, the M-E1 offers the same ride quality as a non-folding e-bike, but can be stored in the closet, train, or car trunk, keeping it safe from theft and out of the elements.