Out of stock for nearly a year, the Yamaha 500Wh E-Bike Battery is in-store and ready to ship at Electric Cyclery while supplies last.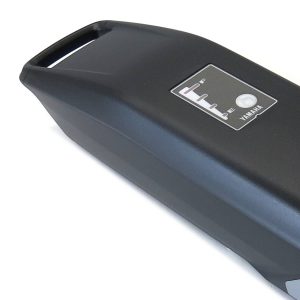 The Yamaha 500Wh lithium-ion pack incorporates Yamaha's latest energy-storage technology in the battery's advanced design.
It's large-capacity cells lasts longer and maintains the recharging properties throughout the life of the battery.
For use with Yamaha electric power assist systems.
Amazing 3-year warranty.
Unmatched coverage for an e-bike battery.