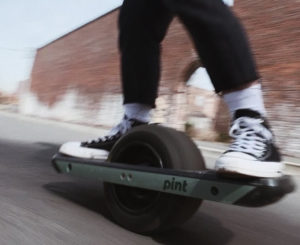 The Onewheel Pint provides the traditional Onewheel ride experience distilled into a smaller package for your every-day journeys, adventures and general fun having.
At just 27 inches long, Pint fits in your life. Take it on the bus, set it next to you at the coffee shop or stash it under your desk.
Pint features Lightbar integrated into the front footpad for sense pad indication, battery monitoring and in-ride alerts.
Simplestop
Getting off of your Onewheel has never been easier. Simply lean back and come to a stop. By keeping your weight over the wheel, Simplestop allows you to gently rest the board down without lifting a heel. Every Onewheel Pint comes with Simplestop engaged but can be disengaged by going to your Onewheel App and clicking the Simplestop icon.
Test ride Onewheel at Electric Cyclery to check out it for yourself.

.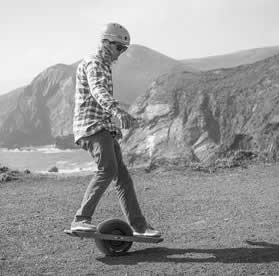 L E A R N I N G  T O  R I D E
Pint is insanely fun and intuitive and with an understanding of the basics, anyone can get going in minutes. Learning to Onewheel is not hard, the board does most of the work for you.
It's also one of the most fun things on planet earth so we'd suggest you give it a try. Pint helps keep riders balanced.
All too often people say, 'I could never do that'. 5 minutes later they're cruising around with a huge grin.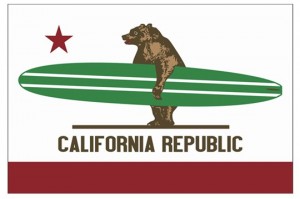 Onewheel is proudly made in the United States and is assembled in Onewheel's assembly-line style factory in San Jose, California, just a few miles south of Silicon Valley.
Onewheel's state-of the art facility allows for on-site testing, riding and the highest levels of quality-control while creating some badly needed American manufacturing jobs for a change.
Job well done, California. Nice work, Onewheel.
Available in-store in our Laguna Beach showroom. Give us a call or stop by the store.
A high-quality helmet is essential for Onewheel safety.  We love the Lumos Matrix Mips Helmets and Lumos Street Mips Helmets. The high-tech gadgetry is unmatched with brake lights, turn signals and countless customizable options.