Get ready for the YPJ-YZ, Yamaha's soon to be released full-suspension electric mountain bike.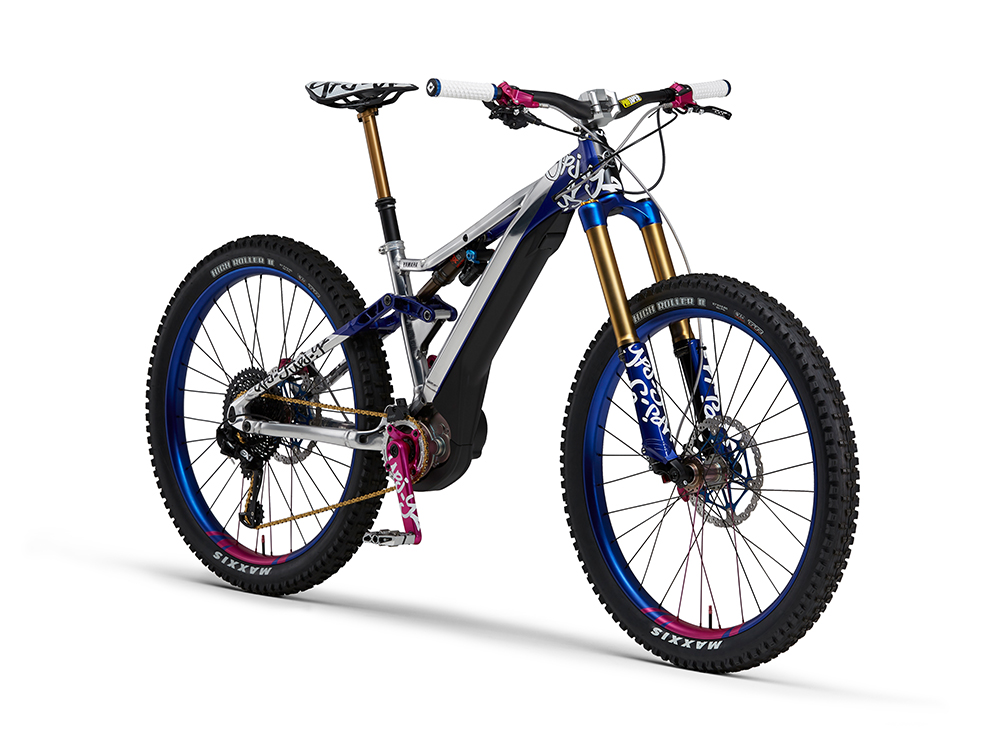 Yamaha says:
"This e-bike was designed with the looks of a race machine riding out on the track. Its mass-centralized chassis is suggestive of the engineering approach with our YZ Series of competition motocross models (locating chassis weight near the center for increased handling performance).
The YPJ-YZ provides stable cornering performance and light handling even on rough terrain and the simple, lightweight frame was designed to show its relationship with YZ Series models."
And yes, that's Brian Lopes.