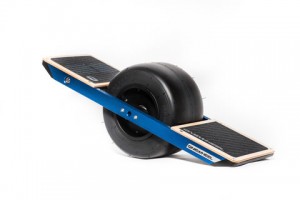 Electric Cyclery is pleased to announce that we are now stocking and servicing Onewheel, the most revolutionary, kick-ass electric motor transportation platform we have ever seen.
It is not an electric skateboard. It is most certainly not one of those shitty hoverboards that explode. This is something totally new and exciting.
Onewheel inventor Kyle Doerksen explains the Onewheel's origins:
"The brain level was about this fascination with new technology that was coming out. I got a bunch of early experience with motion sensor technology, accelerometers and then gyros, and also the control systems technology. I'm a big 1960s history buff—going to the moon and the Apollo program—and engineers being like, we are going to do these things that are hard and high risk but if we do them it'll be awesome."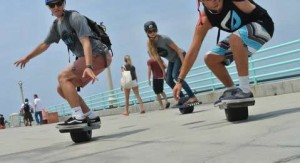 Doerkson is passionate about electric vehicles and wanted to bring the feeling of snowboarding to pavement. This passion led him to Onewheel.
"The last aspect was more practical. I would take the train when I went to our San Francisco office at IDEO and it was half a mile from the station to the office. I was inevitably late for meetings, and I thought there has to be some better way to get from A to B."
Now available at Electric Cyclery in Laguna Beach, California. Stop by and test ride Onewheel.
Or order Onewheel online with free shipping.