Now available at Electric Cyclery, the Gazelle Ultimate Family of European built e-bikes offer award-winning design, expertly marrying dynamic performance and premium comfort.
Loaded with top-of-the-range components, ergonomic features, and powerful Bosch eBike Systems, Gazelle Ultimate electric bikes provide a ride like no other.

Sleek battery integration within the frame creates an eye-catching appearance, while its high capacity delivers a generous range suited to all sorts of adventures.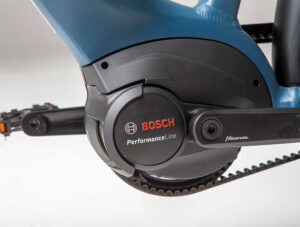 The Gazelle Ultimates are the end result of award-winning design centered seamless integration of the Bosch battery and motor and overall frame styling.
This is an electric bike with serious curb appeal.
The Ultimate family of electric bikes are delightfully stable on the road thanks to a low center of gravity, balanced geometry and frame stiffness.
Powerful assistance is plentiful thanks to a Bosch Performance Line Speed motor with 85Nm of torque (28mph) and 500Wh integrated battery.