On Monday, Feb 24, 2020 from 6 to 8 p.m, Laguna Beach local Hans Rey presents "An Evening with Hans Rey & TransHongKong Film Premiere," a fundraiser for his nonprofit charity Wheels 4 Life.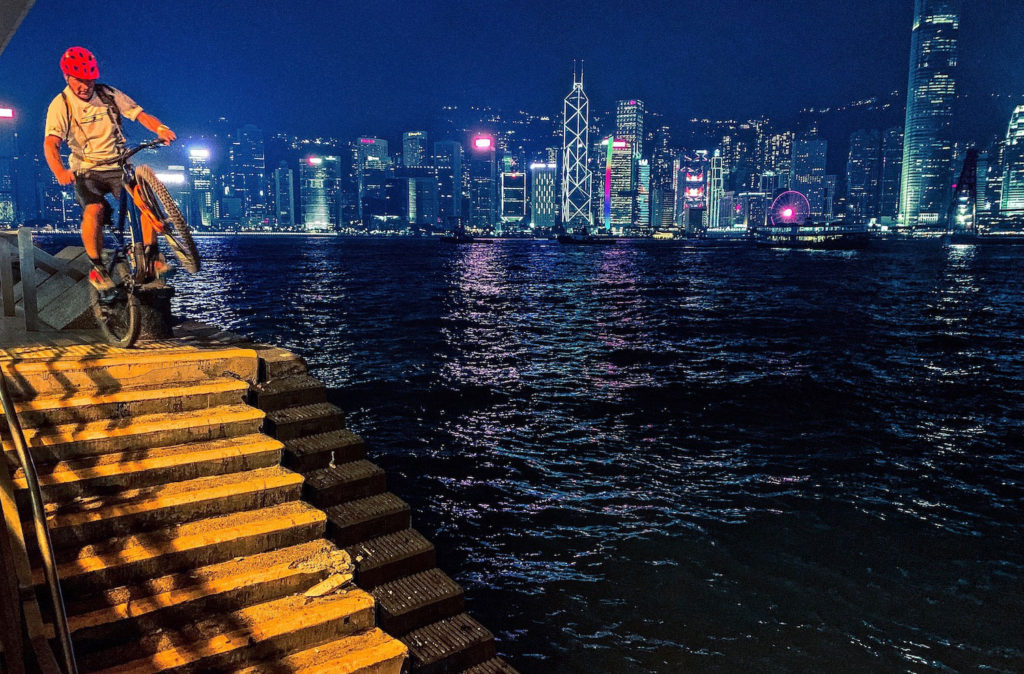 The event will include a one-hour talk by Rey about this career highlights, favorite trails, and adventures. It will be followed by the TransHongKong film premiere, and a Q&A with Rey and the filmmaker Cedric Tassan.
TransHongKong, Rey's latest adventure production, will have its world premiere at the Vancouver International Mountain Film Festival two days prior to the event in Laguna.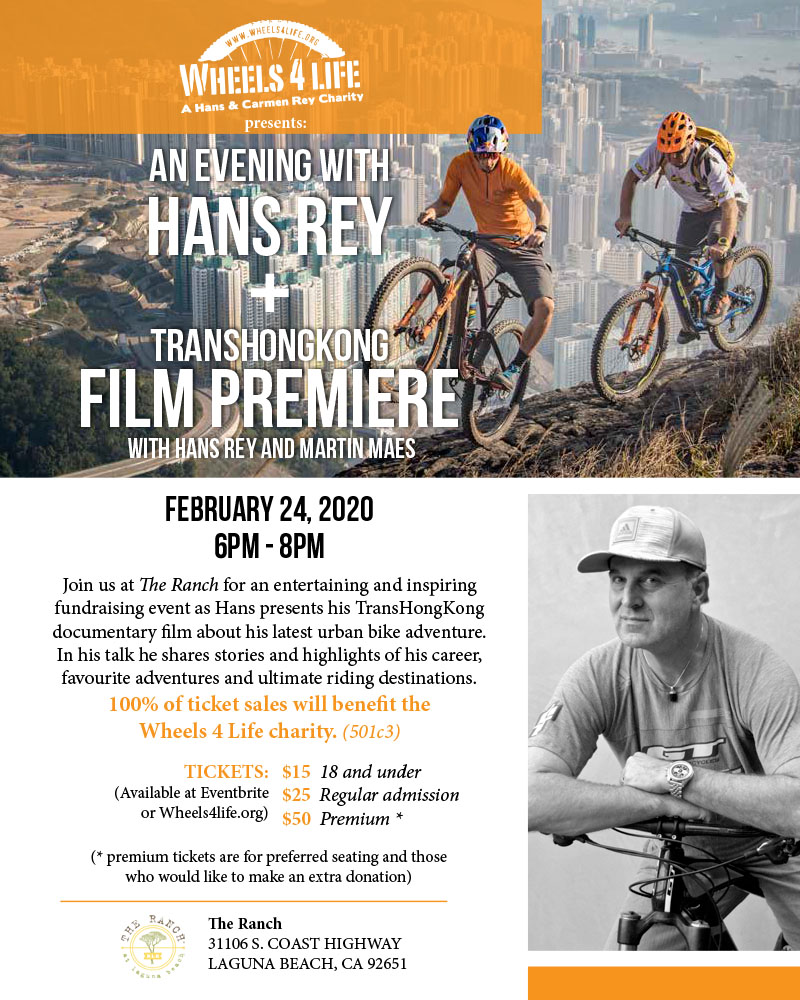 To learn about Hans Rey, go to www.hansrey.com.
For more information on the charity, Wheels 4 Life, go to www.wheels4life.org.
To order tickets, click here. 
For a taste of Classic Hans Rey, check out his epic TransAngeles Urban MTB Adventure from 2018.