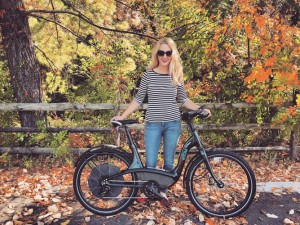 Save $250 and start the New Year off right with a pledge to use your car less.
Insert an Elby electric bike into your lifestyle and start 2019 with unheard of savings and total support for for a green and clean future.
It is well known that the Elby Electric Bike is one of the most-valued high powered e-bikes on the market and this dramatic price reduction won't last long.
It's a good time to grab an Elby while supplies last.
Offer good until Dec 31, 2018.

With up to 80 miles on a charge and a speed of up to 28 mph (California Class 3), Elby is that rare combination of a sturdy, comfortable ride with all the hill-climbing power you'll need.
Order your Elby electric bike now
Free Shipping
Choose from 20 mph (California Class 2) or 28 mph (California Class 3) top speed.
All purchases include 2 free Elby tune-ups and Electric Cyclery's 3-year, all-inclusive warranty.