The brainchild of automotive design and manufacturing legends Frank Stronach and Fred Gingl, Elby is a revolutionary re-think of the electric bike that is best described as "a pedal-assist electric bicycle that's attractive, versatile and confidence-inspiring from the first pedal stroke."
Electric Cyclery was lucky enough to aquire an early prototype and we can tell you it really is all that and more.

Our trusty Elby is always the electric bike of choice for trips and errands around Laguna Beach. So cool and comfortable, it's hard to pass up.
Elby's ground-breaking design places its 556 Watt-Hour battery out of the way down in the bottom of the frame to provide an ultra-low center of gravity and a solid, balanced ride.
This is a finely-tuned, top-of-the-line electric bike and must be ridden to be fully understood and appreciated.
The Elby electric bike is unisex and in fact almost universal in that it features a "one size fits most" frame that is adaptable to the rider size with an adjustable seat-post and pivoting handlebars that rise to accommodate riders up from 5'2″ to 6′ 5″.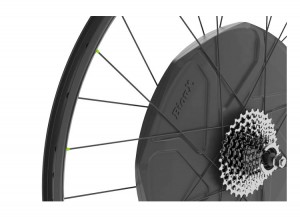 Elby's secret weapon is its 500 watt, 48 -volt high torque BionX D-500 rear hub motor system powered by a 52-cell high output lithium-ion battery with an unheard of range of up to 90 miles on a single charge.
The D-500 motor features a patented in-spoke design and its infamous acceleration is silent and powerful. The D-500 is also one the most reliable electric bike motors on the market today.
Simply apply the lightest of pressure to Elby's pedals and hang on. The moment you climb aboard Elby and start pedaling the world kind of changes a bit. You'll realize the practical applications are endless as Elby silently amplifies your pedal strokes to send you flying up hills.
Or you can relax and take advantage of Elby's thumb-throttle and skip pedaling altogether.
The Elby electric bike is like no other on the market and must be test ridden and compared to other ebikes to be fully appreciated.
Test ride Elby at Electric Cyclery in Laguna Beach and you'll see what we're talking about.
---
Elby is now available at Electric Cyclery in Single-Speed and Nine-Speed editions.
The Elby Single-Speed has all the comfort, stability and power you want wrapped up in one gear with absolutely no shifting necessary.
Simplicity at its finest. Just hop on and pedal – that's it. 
 $ 3499 – Currently available in White, Black, Blue, Silver and Orange.
ORDER ELBY SINGLE-SPEED ONLINE WITH FREE SHIPPING
---
The Elby 9-speed brings innovative style, comfort, confidence, power and versatility converge with nine gears that shift easily from mountain goat climbing all the way to top gear speed.
$ 3699 – Currently available in White, Black, Blue, Silver and Orange.
ORDER NINE-SPEED ONLINE WITH FREE SHIPPING
---
ORDER ONLINE WITH FREE SHIPPING IN THE CONTINENTAL USA
---
Contact Electric Cyclery or to stop by for a test ride.