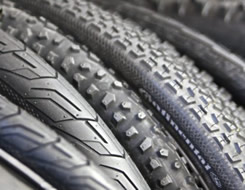 Selecting the right tire for your electric bike can have a huge impact on how your electric bicycle rides.
Speed, range, suspension and maneuverability are all highly effected by different types of bicycle tires.
Choosing the right tire is even more important on an electric bicycle because of increased speed and weight.
Which ever size electric bike tire suits your riding needs, Electric Cyclery has the ebike tires you need.