Super Pedestrian's Copenhagen Wheel Five Days of Deals is happening now and Electric Cyclery has discount codes for you.
MERRY CHRISTMAS, HAPPY HOLIDAYS OR WHATEVER.

Order your Copenhagen Wheel Electric Bike and be sure do it before December 13th to take full advantage of these year-end extraordinary offers on this extraordinary electric bike system.
Do yourself a favor and contact Electric Cyclery before you order.
We have top-secret Copenhagen Wheel discount codes that may be of use.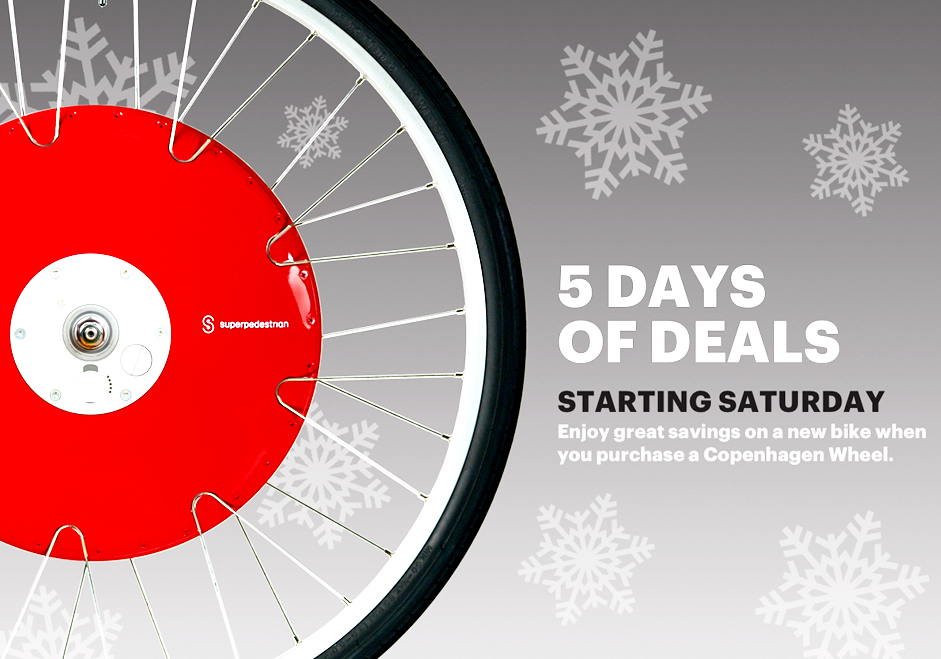 The Copenhagen Wheel super year-end sale at Electric Cyclery is from December 9th to 14th 2017.
Daily deals on the Copenhagen Wheel will appear in the coming days.
Your friends at Electric Cyclery have top secret check-out codes that will save you loads at check out.
Contact Electric Cyclery for daily offer details.