T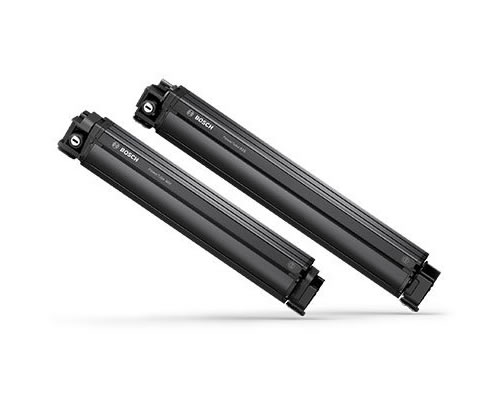 he new long-range PowerTube 650 electric bike battery by Bosch is now available from Electric Cyclery.
Bosch PowerTubes battery packs have power to spare and thanks to their compact size and minimalist design, they can be integrated with a minimalist effect.
There are two options for installing the battery: horizontally or vertically.
New for 2020: Bosch PowerTube 400 and Bosch PowerTube 625.
All batteries are original Bosch electric bike parts with full warranty,