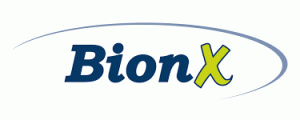 Ground-breaking motor/system controller interface improvements and innovations that were previously only available to OEM electric bike manufacturers are finally available as upgrades to existing Bionx electric bike systems going back to 2009.
The sweetest thing is that all these new accessories are totally backwards-compatible. Meaning that if you bought a Bionx system or an OEM bike powered by Bionx after 2009, all this super-cool new stuff will absolutely work with your Bionx-powered bicycle. A huge thank you to Bionx for your forward thinking and for supporting your early-adapters after all these years. Awesome work, nice job!
Bionx RC3 Controller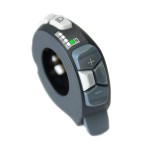 With its user-freindly design and intuitive multi-functionality, the RC3 provides a new level of control to the Bionx bicycle motor system. The Bionx RC3 is a stand-alone controller and throttle for the Bionx electric bike systems that replaces the G2 console from previous models but can also be paired with the BionX DS3 Display for more data and Bluetooth connectivity.
---
Bionx DS3 display console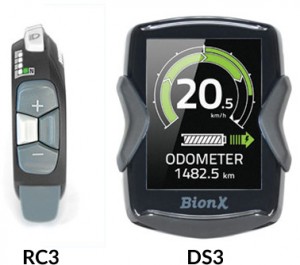 The Bionx DS3 display attaches to the middle of your handlebars with  full-color graphics and multiple display styles. The DS3 is remotely operated by the Bionx RC3 Controller, so you can concentrate on the ride and make adjustments quickly and safely.
With Bluetooth connectivity, the DS3 becomes a data center for your electric bike pairing with your phone to provide system information, navigation and the latest improvements to the Bionx system.
---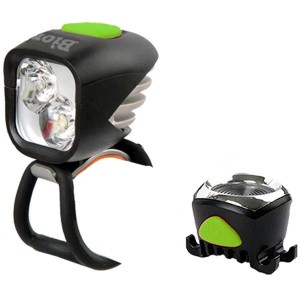 Bionx Integrated Light Set
The Bionx electric bike light set includes a blinding 2000 lumen front light and 50 lumen rear light that are powered by the Bionx bike battery so you never have to worry about running out of light.
See the road ahead clearly and be seen from behind with the brightest electric bike lighting system available. Installation is easy-peezy with all the necessary mounts and cables included with the Bionx All-Weather Light Kit.
---
Bionx Bluetooth Module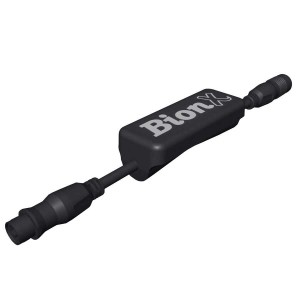 The Bionx Bluetooth adapter device provides direct Bluetooth connectivity to your Bionx System and allows monitoring of your bike charge status, elevation and route progress.
Simply plug it into the new Bionx RC3 controller on the handle bar, download the Bionx App and pair it with your smart phone.The Bionx Smart route planner indicates how much battery power is remaining for a potential route and assures you won't run out of power.