Sena, the industry leader in Bluetooth innovation for the motorsports, action sports, and outdoor activities market, has released their breakthrough smart helmet into the cycling market.
The X1 Cycling Helmet, the world's first fully integrated Bluetooth helmet for cycling, is now available at Electric Cyclery with Sena's proven, cutting edge technology.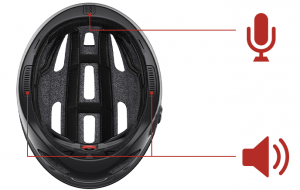 The Sena X1 is equipped with a fully integrated Bluetooth communication system. Stay in touch with up to three riding companions via the built-in intercom.
Bluetooth 4.1 allows for riders to easily pair the helmet to their smartphone to listen to data and cues from fitness apps, GPS directions, music, and even take and make phone calls – easily controlled by the user-friendly three-button design on the side of the helmet.
The open ear speakers are built into the helmet above both ears to deliver high quality audio to the rider in any condition, while also allowing riders to maintain complete awareness of their surroundings for a safer ride.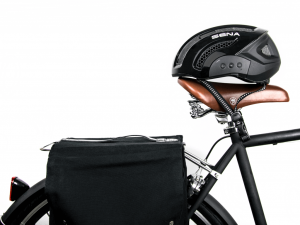 The microphone is seamlessly integrated into the front of the helmet for optimal functionality and equipped with Sena's patented Advanced Noise Control™ technology for minimal wind and background noise.
Whether a rider is focused on fitness training or an urban rider commuting to work, the X1 was created to enhance the cycling experience in every way imaginable.
Introducing the new Sena R1 Smart Helmet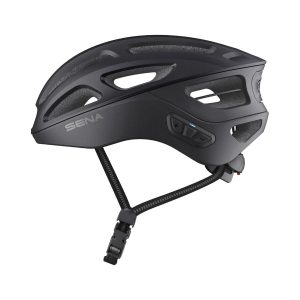 The Sena R1 offers Bluetooth 4.1 technology to pair your smartphone and hear GPS directions, listen to music, take phone calls, and even hear instant feedback and cues from fitness apps monitoring stats such as speed, cadence, and heart rate without distraction.
The R1's fully integrated Bluetooth communication system allows users to talk via intercom with up to three other riders over a half mile distance.
Open-Ear audio functionality combined with Sena's unique communication technology will elevate any ride.