---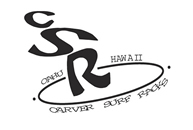 ---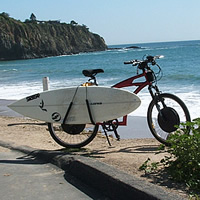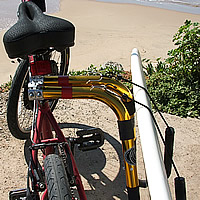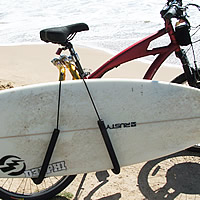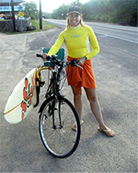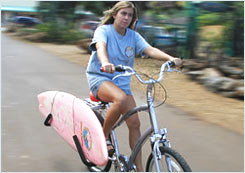 The Carver Surf Racks are the best on the market. Made in Hawaii, they fit most bikes and never rust. Won't mar, crush, or scratch your bike frame. Short and longboard models available. Born on the North Shore of Hawaii, Carver Surf Racks has evolved into the industry standard for bicycle, moped, residential surfboard transportation and rack systems. Mounts to seatposts 25mm to 31.8mm Tig welded 6061 alloy—Works well with full suspension mountain bikes.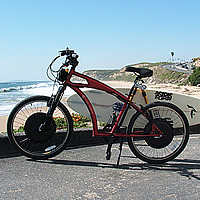 Small but strong enough for boards up to 8'0″. Unlike other brands, this surf rack mounts via the seat post so as not to crush, scratch, or mar your nice bike frame. Also, this feature allows you to mount this surf rack onto mountain bikes, full suspension bikes, and bicycles with unusual frame tube shapes.
Designed to carry larger and longer boards. This design gives you more support by mounting to the bicycle frame at four points. The lightweight aluminum construction is rigid enough to support boards up to 10 feet long.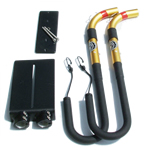 Designed to carry any size surfboard on a moped or full size scooter. This design mounts directly on moped and scooter rear racks. The lightweight aluminum construction will carry boards up to 10 feet long. Will fit on many motorcycles but street legality is questionable.