Electric Cyclery is an authorized Copenhagen Wheel Service Center and we are stoked about this game-changing electric bike conversion system. Stop by our Laguna Beach showroom for a Copenhagen Wheel test ride or for installation and service if you ordered online from SuperPedestrian.
The Copenhagen Wheel is the result of years of testing and development working to perfect this unique electric bike conversion solution that converts almost any bicycle into an electric bike.
With a rear wheel that is spoked into a proprietary 350 watt hub motor AND a 279 Watt hour battery together with wireless controls and sensors that amplify your pedal strokes to provide a range of up to 30 miles per charge.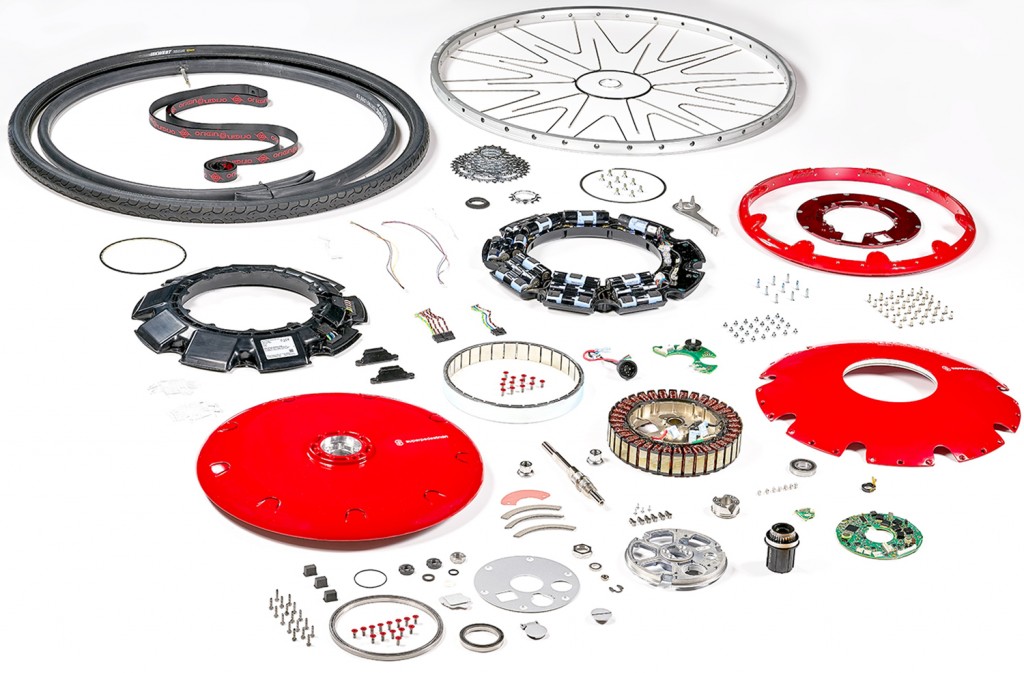 The Wheel is manufactured by Superpedestrian in Cambridge, Mass with licensing from the super clever good guys at MIT. Years in the making, the Wheel was not a rush job. Superpedestrian took their sweet time to make sure their system works. And wow it does. One test ride and you'll agree.
The results speak for themselves – the wheel works great on hills and is extremely adaptable to most bikes.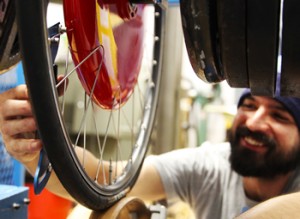 The pedal assist is super-responsive and the regen electronic coaster brake is ground-breaking. Best of all, the Copenhagen Wheel is made right here in the good old USA.
Basic In-Store Installation – $50
Bring your bike and Copenhagen Wheel to Electric Cyclery's Service Center in Laguna Beach Calilfornia and we'll install The Wheel, show you how to use it and help activate your account with Superpedestrian.