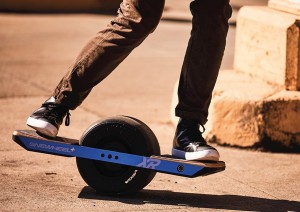 The Onewheel+ XR is a longer range version of the Onewheel+.
The world's most beautiful riding experience now goes 12-18 miles on a single charge! Take on big adventures and enjoy seamless commutes.
Future Motion's dream has always been to be able to go on bigger adventures,  ride farther or even use Onewheel as your primary vehicle. They've set out to make that dream a reality with the extended range Onewheel+ XR.
Test ride Onewheel at Electric Cyclery to check out it for yourself.
With increased range, Onewheel takes you on cross-town commutes and longer trail rides.


.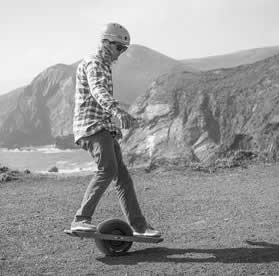 L E A R N I N G  T O  R I D E
Onewheel is ridiculously easy to master but completely different than anything you've ever ridden so you may want to check out some of the basics to get started.  Have a look at these "How to ride Onewheel" tutorials to learn how to mount, dismount, stop and steer before riding.
Download the Onewheel User's Manual
Electric Cyclery's got Onewheel Fenders, Chargers and Replacement Parts in stock.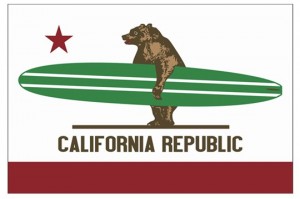 Onewheel is proudly made in the United States and is assembled in Onewheel's assembly-line style factory in San Jose, California, just a few miles south of Silicon Valley.
Onewheel's state-of the art facility allows for on-site testing, riding and the highest levels of quality-control while creating some badly needed American manufacturing jobs for a change.
Job well done, California. Nice work, Onewheel.
Available in-store in our Laguna Beach showroom. Give us a call or stop by the store.
A high-quality helmet is essential for Onewheel safety.  We love the Lumos Matrix Mips Helmets and Lumos Street Mips Helmets. The high-tech gadgetry is unmatched with brake lights, turn signals and countless customizable options.