A world-leader in alternative transportation for decades, Yamaha developed one of the first electric assist bikes, the PAS (Power Assisted Bicycle) back in 1993. Since then Yamaha has been working to innovate and deliver the best power-assist e-bike systems available.
The YDX Torc electric mountain bike is the result of Yamaha's efforts. Just a few minutes on the trail will convince you.
Leader of the Pack. Decades of development has placed Yamaha years ahead from other electric bike drive systems: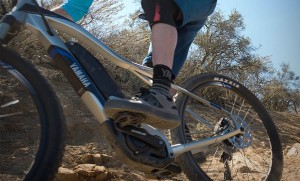 Integrated Rear Hub Speed Sensor – no spoke magnets to lose. Yamaha's patented speed sensor recognizes the slightest change in speed and adjusts the motor to deliver a smooth power assist.
Three year transferable warranty – the best coverage available.
"An evolutionary electric off-road bicycle designed for efficiency, the Yamaha YDX Torc electric mountain bike helps you climb and take the high ground with ease."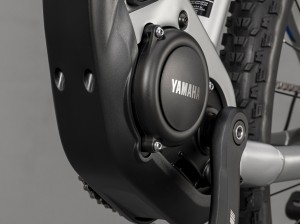 The Powerful Yamaha PW-X Series SE Electric Bike Drive Unit
PW-X is Yamaha's lightest and most responsive drive unit designed to deliver a totally new electric mountain bike riding experience.
Five levels of assist provide power for every situation in a way that feels smooth and natural.
Integrated into the bottom bracket, the Yamaha PW-X drive provides a low center of gravity for exceptional handling and safety on the road or trail.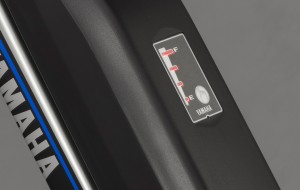 Yamaha 500 Watt-hour Lithium-ion Bike Battery
Yamaha's 500 Watt-hour Lithium-ion battery pack is made with the highest quality cells and provides reliable and predictable long-lasting energy to power your rides.
When you've been on a long ride and your battery is getting low, you can charge the battery pack on or off the YDX Torc using Yamaha's high speed battery charger.
An extra bonus for our smaller riders, Yamaha's unique side docking battery mount allows for a bicycle frame design with a lower stand-over height for safe clearance.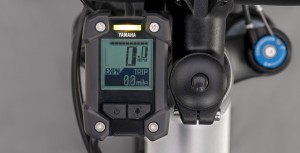 Compact Multi-Function Ultra-Durable Display Control Console
Yamaha's LCD multi-function display is compact and loaded with features. The color-coded LED assist level indicator is easy to see at a glance in street traffic or bouncing down a trail.
The main LCD interface allows you to integrate with your electric bike. Speedometer, average speed, maximum speed, odometer, trip meter, battery capacity, battery range, cadence, clock and stopwatch are instantly available to view and interact with.
Yamaha also added a USB power port and Bluetooth® connectivity to complete this highly-advanced electric bike.
---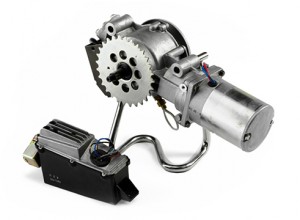 Yamaha's extensive research and development led to the first prototype modern electric bicycle way back in the 1980's. Read more about the  History of the Yamaha Electric Bike.

Since the early beginnings of electric bikes, Yamaha has been constantly innovating to deliver electric bike power assist systems that over-perform in real-world situations.
Yamaha is years ahead of the competition mostly because they had a 30-year head-start.
---