Capitalizing on their rich history in the moto-cross world, Yamaha has set the bar high with the YDX Moro full-suspension electric mountain bike.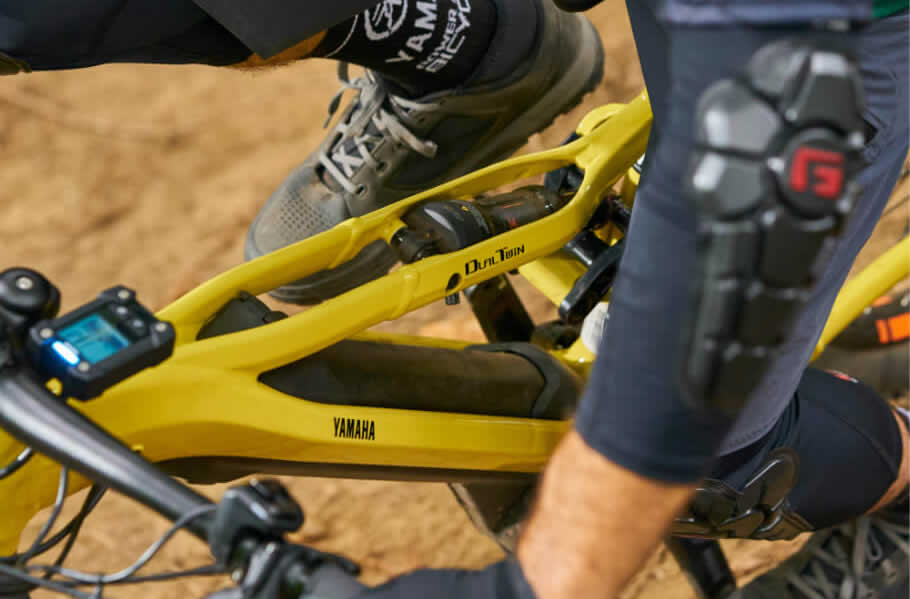 Yamaha's patent pending Dual Twin frame's cage-like cradling of the rear shock and battery was created to provide the ultimate balance and total control over all types of trail.
Combining hydroforming and forging techniques, Yamaha's patent-pending Dual Twin™ frame design provides precise handling and surrounds both rear shock and battery resulting in security, protection and a low center of gravity.
Decades of development has placed Yamaha years ahead from other electric bike drive systems: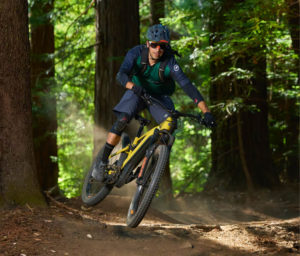 Key features of the YDX Morro:
The Yamaha Moro electric mountain bikes feature a new PW-X2 drive unit with a new proprietary Quad Sensor System with an angle sensor, along with new Automatic, MTB and Walk Assist modes; an all-new patent pending Dual Twin™ frame design that delivers a superior combination of handling performance and durability; and Yamaha's first-ever full-suspension e-MTB setup with Horst link design.
Three year transferable warranty – the best coverage available.
"A long time coming, the Yamaha YDX Torc Moro electric mountain bikes will revolutionize electric mountain bike design."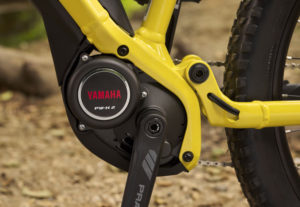 PW-X2 Drive Unit
The new PW-X2 drive unit features an inclination sensor for use with the new Auto support mode, new helical driven gears for less noise, updated programming to support an increase cadence support (now up to 170rpm) and an added walk-assist feature.
Five levels of assist provide power for every situation in a way that feels smooth and natural.
Integrated into the bottom bracket, the Yamaha PW-X drive provides a low center of gravity for exceptional handling and safety on the road or trail.
---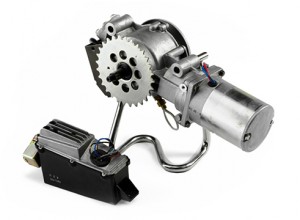 Yamaha's extensive research and development led to the first prototype modern electric bicycle way back in the 1980's. Read more about the  History of the Yamaha Electric Bike.

Since the early beginnings of electric bikes, Yamaha has been constantly innovating to deliver electric bike power assist systems that over-perform in real-world situations.
Yamaha is years ahead of the competition mostly because they had a 30-year head-start.
---