Rack-mounted battery 500 Watt hour including transport case and operating instructions for the Bosch Performance Line electric bike system.
This is the standard longest range replacement BOSCH ebike battery and fits all mid-drive Bosch North American electric bike motor systems.
With 36 volt, 13.4 Amp hour capacity, the PowerPack 500 provides 25% more range than the previous 400 Watt hour PowerPacks and only weighs a few ounces more.
Standard Bosch battery charger works with the PowerPack 500.
For more detailed information, please see the Bosch PowerPack User's Manual.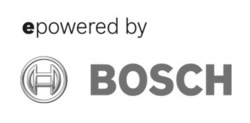 Please allow 7 to 10 days for Bosch parts delivery.
User's Manuals for Bosch Electric Bike Motor Systems

Bosch Performance Line User's Manual
Bosch Performance Line Speed User's Manual
Bosch Active Line BDU2XX User's Manual
Bosch Active Line BDU3XX User's Manual
Bosch Active Line Plus User's Manual