2 Amp Battery charger for 36 volt Bosch electric bike batteries. This Compact Charger is the ideal battery charger for all those who undertake long trips with their eBike.
Small and compact, the 2A Charger weighs less than 1.3 lbs (600 grams). With 40% less volume than the Standard Charger, it fits into any saddlebag.
This charger works with batteries from both the Performance and Active Line Bosch electric bike batteries as well as the PowerTube.
For more detailed information, see the Bosch Battery Charger User's Manual.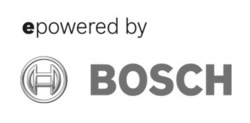 Please allow 7 to 10 days for Bosch parts delivery.
User's Manuals for Bosch Electric Bike Motor Systems

Bosch Performance Line User's Manual
Bosch Performance Line Speed User's Manual
Bosch Active Line BDU2XX User's Manual
Bosch Active Line BDU3XX User's Manual
Bosch Active Line Plus User's Manual