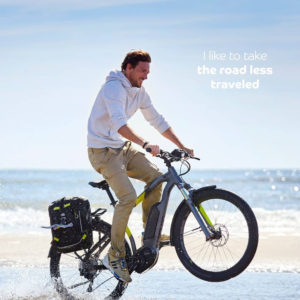 The Basil Miles Daypack is a versatile choice for any bike user. The bag is not only stylish, but is incredibly functional thanks to its multiple wearing options.
Not only can it be attached to your bike for convenient storage while in transit, you can adjust it to wear as a backpack or shoulder bag after you've locked up your bike and moved on by foot. If you're a fervent cyclist who needs an all round solution, this is definitely the design for you.
A generous capacity of 17 litres makes it ideal for those who need to cart around a great deal of items, with plenty of room for things like lunches, laptops, phones and more.