Bosch PowerPack Rack batteries slide into compatible racks allowing for additional frame design options and utility.
Rear rack-mounted battery 400 Watt Hour including transport case and operating instructions for the Bosch electric bike systems.
For more detailed information, please see the Bosch PowerPack User's Manual.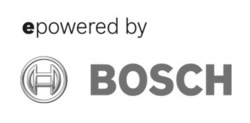 Please allow 7 to 10 days for Bosch parts delivery.
User's Manuals for Bosch Electric Bike Motor Systems

Bosch Performance Line User's Manual
Bosch Performance Line Speed User's Manual
Bosch Active Line BDU2XX User's Manual
Bosch Active Line BDU3XX User's Manual
Bosch Active Line Plus User's Manual