Introducing Onewheel +, the next evolutionary phase – new motor, increased speed and a refined vision of our one-wheeled future.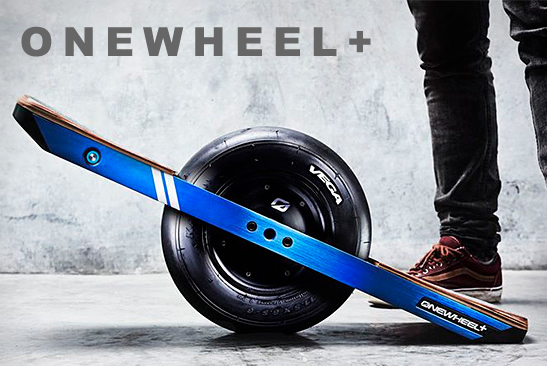 The Onewheel+ is a complete redesign by the FutureMotion folks up in Northern California who felt the need to reach for a higher level of performance. And they nailed it.
As if the original Onewheel wasn't amazing already, the Onewheel Plus is smoother, faster, and even easier to ride. Test ride the Onewheel Plus at Electric Cyclery to check out Onewheel + for yourself.
There is no doubt this is a serious upgrade.
Onewheel + is powered by a new proprietary Hypercore electric motor with a new design that keeps cool under load and Li-Ion batteries that provide a 5-7 mile range (full re-charge in only 20 minutes!) with speeds up to 19MPH.
Not that you would ever want to go that fast but its nice to know the power is there when you need it.
Wow, the ride is a dream come true with noticeable improvements on every level. With improved sensors under the redesigned contour footpads for better control and a new motor that's designed for the long-haul, Onewheel + (Plus) is miles ahead of anything on the market.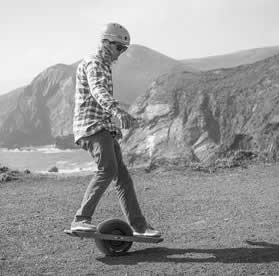 L E A R N I N G  T O  R I D E
Onewheel is ridiculously easy to master but completely different than anything you've ever ridden so you may want to check out some of the basics to get started.  Have a look at these "How to ride Onewheel" tutorials to learn how to mount, dismount, stop and steer before riding.
Download the Onewheel User's Manual
Electric Cyclery's got Onewheel Fenders, Chargers and Replacement Parts in stock.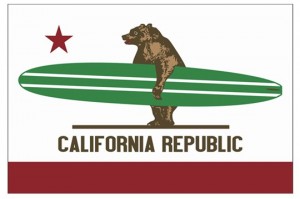 Onewheel is proudly made in the United States and is assembled in Onewheel's assembly-line style factory in San Jose, California, just a few miles south of Silicon Valley.
Onewheel's state-of the art facility allows for on-site testing, riding and the highest levels of quality-control while creating some badly needed American manufacturing jobs for a change.
Job well done, California. Nice work, Onewheel.
Available in-store in our Laguna Beach showroom. Give us a call or stop by the store.