With over 500 lumens of output and 360˚ visibility, you've never been better equipped to take on the night. Ride confident that the helmet lights will be visible no matter which angle you're approaching from.
Automatic Brake Lights
Warn Traffic Behind You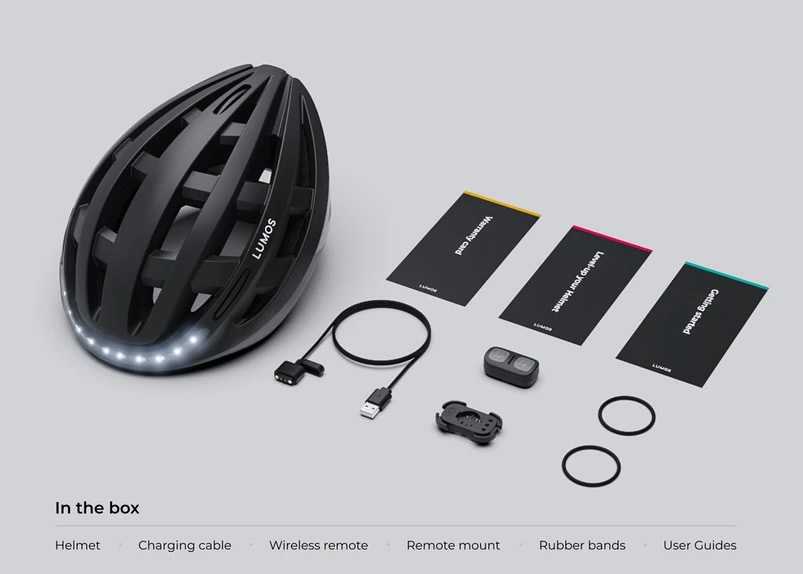 Eliminate collisions from the rear by warning traffic behind you when you're coming to a hard stop.
Lumos Kickstart is the world's first smart bike helmet that beautifully integrates lights, hard brake, turn signals, and helmet into a single cohesive whole.
Lumos meets the rigorous safety standards of the CPSC (USA), ASTM F1447 (Canada) and EN1078 (Europe).
Features 48 individual LEDs in the front and back to ensure your visibility on the road. Be seen, be safe!
Rechargeable battery with charging cable included
Automatic warning lights when braking
Now compatible with: Apple Watch / Strava / Apple Health
E-Bike certified
6 hours battery life on blinking mode, and 3 hours on solid mode
Charging time of approx. 2 hours
Smartphone app
Wireless remote to control turn signal