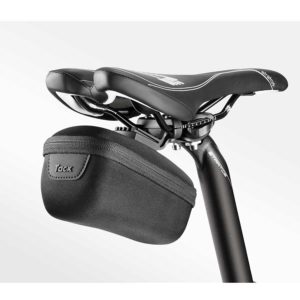 Mount it to your bike quickly and easily, under the Tacx fender or directly under your saddle and a water resistant zip opens on the side so that you can easily remove the contents.
The zipper smartly opens on the side so you can easily take your tools.
Thanks to the quick-release attachment, you can effortlessly click the saddle bag into place under the saddle.