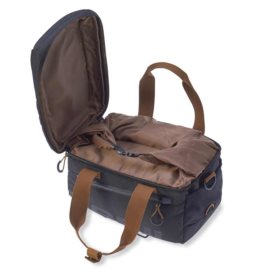 A bike ride through your own country or a visit to the center, this bag makes your bike ride fun and easier. The waterproof material ensures that the contents of the bag remain dry.
The luggage rack is easy to install by using the supplied fastening straps and is suitable for all luggage racks (including i-Rack, Carrymore and Racktime).
The bag closes with a zipper and has a roller closure on the inside.
The Basil Miles top case has an adjustable elastic at the top of the bag, ideal for taking a bottle of water or magazine.
There are two compartments on the side and a zipper on the inside of the bag.
Suitable for all luggage carriers (incl. I-rack, carry-mer, rack time)
Waterproof material keeps the contents of your bag during a rainstorm.
By wearing removable shoulder strap as a shoulder bag.
Due to reflection details and confirmation for (LED) lighting, better visible in the dark.