A bright and efficient multi-purpose e-bike cycling light made from durable, heat-dissipating CNC machined aluminum.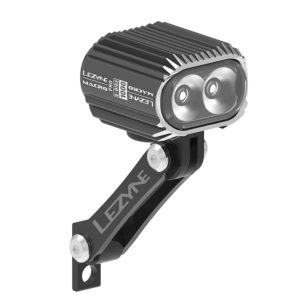 Includes mounting hardware for handlebar or frame installation.
Features and Intelligent Auto Day/Night dim mode.
Lezyne e-bike lights are powered by your e-bike battery and need to be manually installed. Proper installation may require some disassembly of the bike and motor (depending on make and modelbattery type) and additional wiring to connect the light to the motor.
Please contact the e-bike or motor manufacturer for installation instructions. It is highly recommended to have a trained e-bike professional install your lights for you.
Disclaimer: Direct X-Lock Mounting System Not compatible with all stems. Please see installation manual for stem compatibility.
SPECS
MAX LUMENS: 1000
DIMENSIONS: 44.5 x 41 x 25mm / 1.75 x 1.61 x 0.98″