Looking for a comfortable compartment that attaches to your bike with ease?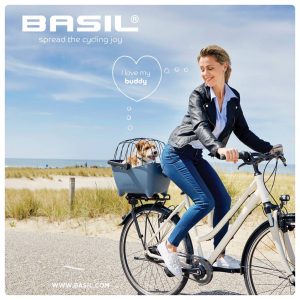 The Basil Buddy is an ideal choice. Perfect for carting your canine from A to B in style, this basket means your dog can accompany you to the shops, while you're out visiting friends, or cycling in the great outdoors.
Generous dimensions of 45 x 33 x 22 cm make this basket an ideal choice for smaller dogs, providing plenty of space for them while you ride.
Now you can take your buddy along for the ride.
What's more, this basket comes with a comfortable pillow so they can enjoy a pleasant snooze during journeys, while reflective details enhance overall safety and security.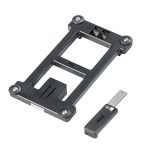 The basket features an adjustable bracket that simply attaches to your luggage carrier, with a design that is compatible with most bike frame styles, including electric bikes.
This basket comes complete with the MIK system, so this basket will attach easily to most luggage racks.
The optional Basil Buddy Space Frame can be used in combination with the Basil Buddy Dog Bicycle Basket as a cover to keep you pet secure.