Created by Riders for Riders
The Exway X1 combines high performance and traditional skateboarding into a powerful, highly-tuned electric skateboard.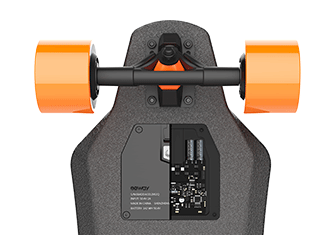 – Features curved throttle response for smooth starts and acceleration
– Four modes to limit speed –
– Highly Customizable App
– Fault protection automatic soft brake
– Adaptive Brake function
– Intelligent remote with vibrating alerts
Radial concave depth and extra-wide width provide maximum control and a sure-footed stance.
THE X1 WEIGHS ONLY 14 lbs !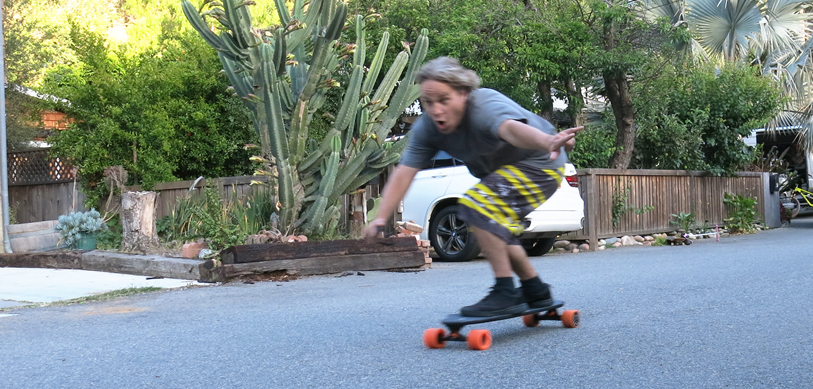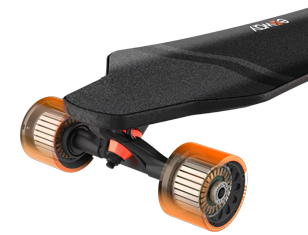 High-Performance Dual 350W Hub Motors
Direct drive, high efficiency, fully sealed motors, are water resistant & dustproof. All of this while maintaining lower operating temperatures.
The Exway X1 climbs up to 30% hill grades and provides an insane amount of torque (4.2 Nm !) for effortless elevation gains or ninja-quick getaways.
Belt-Free Hub Motor Design allows for free wheeling
Exway's revolutionary hub motors are maintenance free and fully replaceable.  The EX1's rear-drive design is belt-free and allows for the board to roll freely even if the power is off.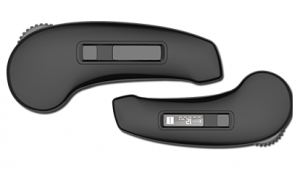 Fully-Controlled Rides with Intelligent Bluetooth Remote
Bluetooth 4.0 – Energy efficient remote requires fewer charges and a reliable connection.
OLED Display – High-Definition OLED Screen for optimum visibility.
Speed Modes – Four speed options are available to adapt with your skill level.
Intuitive Dashboard – Real time speed, battery %, and swap speed modes on the fly. Easy remote interface with vibrating alerts.