Welcome to electric skateboard heaven. With lightning fast speeds up to 24 mph and the ability to climb 25% grades, Boosted Stealth has the most aggressive acceleration and braking of any Boosted product, which makes it a uniquely exhilarating experience.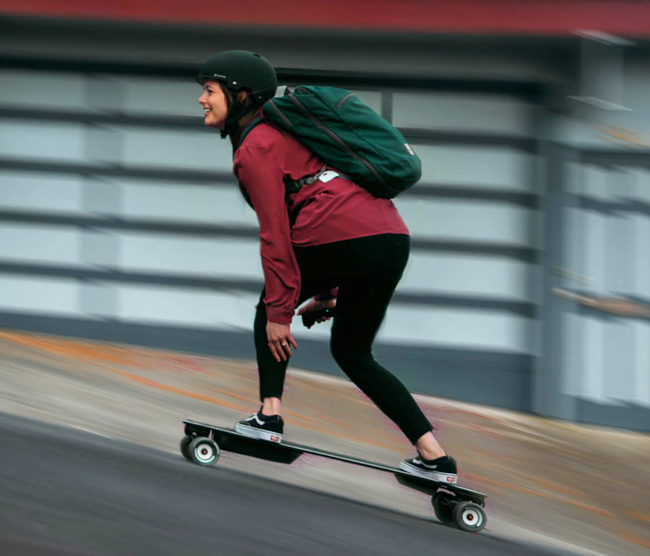 14 Mile range per charge
Boosted Stealth features an extended range battery that will take you up to 14 miles on a single charge. So go wherever you need to go and recharge at the end of the day.
Charges in an hour and 45 mins. Everything about these batteries is top of the line.
Climbs up to 25% grades with ease
Never show up sweaty again. Boosted Stealth can tackle 20% grade hills so you don't have to worry about pushing at all. This board packs enough power to climb them quickly and easily, and descend them confidently,
Stops on a dime
Boosted Stealth's powerful electric brakes are the gold standard in the industry. Plus they're regenerative so you can put a little charge back into your battery as you apply the brakes.