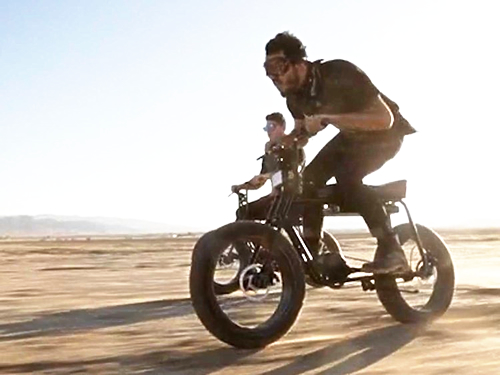 Straight out of Orange County, California, Lithium Cycles has created the Super73® electric motor bike. 
Super 73 is a new kind of electric motorbike with cutting-edge technology inspired by 1970's "mini-bike" motorcycle culture. Super73 is a special mix of modern e-bike technology with a cool 70's vibe and old-school California hot-rod traditions.
Seeped in California style and culture, Super73 has a worldwide fanbase and major global appeal. One ride and you'll see what all the fuss is about.
Super73 may look retro, but this bike is a fully-modern electric animal with 500 Watts of motor power and a high quality 48V, 14.5Ah lithium battery.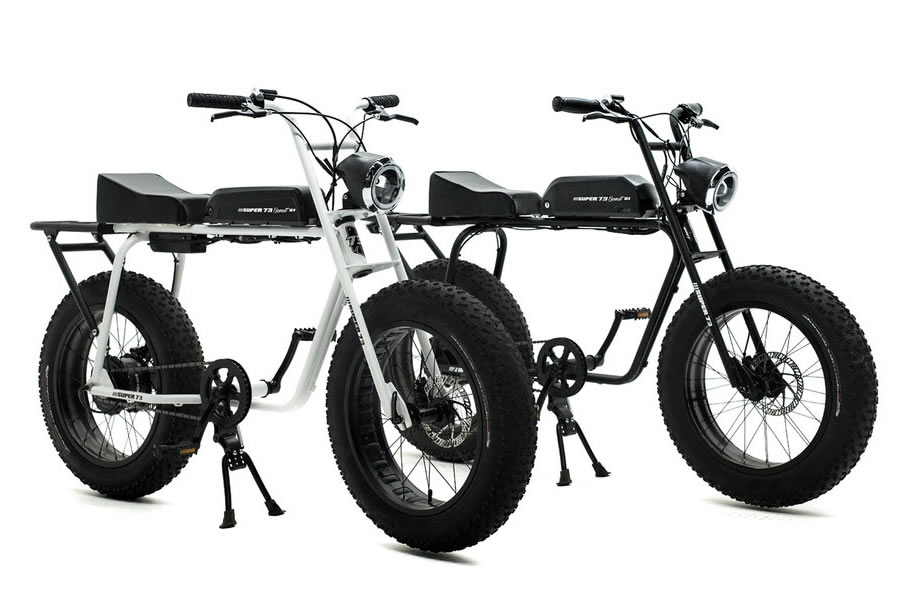 The Super 73 S1 looks and rides just like a motorbike, but it is not a motorcycle. It is a Class 2 electric bike that you can ride and park anywhere a bicycle can. No license, insurance or registration is necessary in the state of California.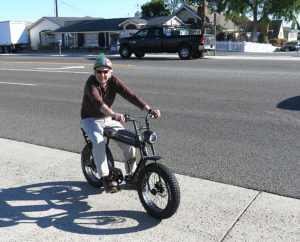 Ride it and park it just like a regular bicycle.
The SUPER73-S1 is a high performance, electric motorbike that requires no license or registration. Just put on a helmet, choose your level of pedal assistance or hit the thumb-throttle and off you go.
This power-house Class 2 electric motor bike has a top speed of 20 mph and an average battery range of 35-40 miles to a charge.
Just about everything is included.
Super73 is a complete package that includes a powerful headlight, a lever-activated rear brake light, a beefy tripod-style kickstand and a sturdy cargo rack for transporting your stuff.
"This electric motor bike is one of the most practical, all-purpose transportation solutions available."
Test Ride at Electric Cyclery – We're Super73 fans.
We are impressed to be sure. This thing is beautifully over-built. Electric Cyclery has the Super73-S1 in stock for test rides on our Wave St. hill. All Super73 purchases include the Electric Cyclery Service Package that includes a free tune up at the 500 mile mark and complimentary brake pad replacement.
Lithium Cycle's Super73 S1 Electric Motorbike Specifications