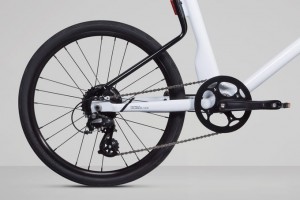 Pure Bikes of Los Angeles is known for it's cool fixie single-speeds and stylish city commuter bikes.
Of course they had to go electric and the results are astounding. The Pure Volta is the next stage in electric bike technology.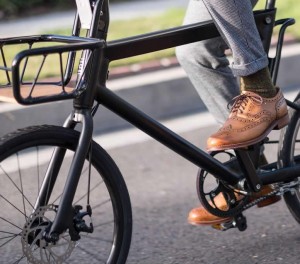 The Pure Volta Chain Drive provides a range of 8 standard bike gears to make climbing steep hills easier and a brushless 250 Watt rear hub motor.
The Volta from Pure Cycles features a 10s2p 2.9Ah cell Panasonic Lithium Ion Battery (36V, 5.8 Ah) stashed in the top tube with a range of up to 40 miles.
Best of all the Pure Volta is light, only 37 pounds. This is a game-changer.
The Volta from Pure Cycles also features remote activation, activity tracking, and regenerative braking.  Add to that the peace of mind that comes from GPS security tracking.
Their innovative designs and Pure's "high quality at a good price" philosophy has established Pure Bikes as a market leader with a strong following.
The Volta comes in one size that is adjustable to fit riders from 5′ to 6'4″.
Pure Cycles Volta specifications: