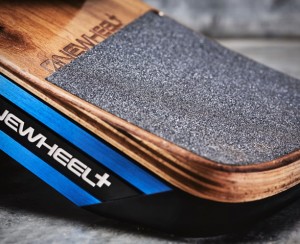 When it comes to ride-feel, carving, and control, it doesn't get any better than Surestance Pro rear footpad from Onewheel.
They've taken the Surestance pads we know and love to the next level with a subtle concavity that locks you in for deeper carves while providing more comfort and control.
Let's put it this way, test riders who got to check these pads out first now refuse to ride anything else… Do yourself a favor and get one for yourself.
Note: Make sure to follow all installation instructions carefully when replacing your pressure sensitive (front) foot pad!
Compatible with all Onewheels.
(Onewheel Original requires Onewheel+ Bumpers)

Only back footpad included