The Onewheel fender is a leg protector and water drop deflector.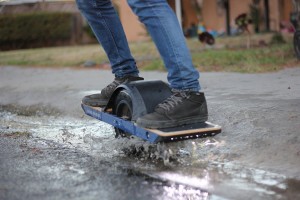 The Onewheel fender is the best way to outfit your Onewheel for riding in rain, pebbles and mud without splattering yourself with water and gravel.
Made from ABS and designed specifically for Onewheel, the Onewheel Fender allows you to embrace the elements and attack the messiest lines head on.
The Onewheel Fender easily screws into place using the included fasteners and allen-wrench allowing riders to install and remove depending on conditions.