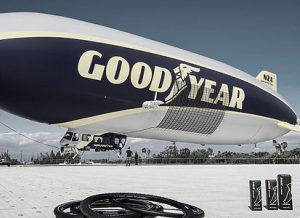 At home flowing through urban centers and along bike paths, the Transit Speed from world-famous Goodyear tires is a fast-rolling electric bike tire combining confidence-inspiring handling with long-lasting durability.
The Transit Speed range comes equipped with 5mm reflective sidewall stripes to enhance visibility.
The Goodyear Transit Speed meets ECE-R75 requirements for use with modern eBikes, the Transit Speed delivers both performance and durability in a specifically designed electric bike tire.
The Goodyear name first appeared on a tire — a bicycle tire, to be precise — in 1898. Since then, Goodyear and the legendary Winged Foot™ logo have been synonymous with victory, dominating the winner's circle across the entire spectrum of motorsports.
Goodyear tires have shouldered heavy-duty work on everything from airplanes to Zambonis. They've rolled on the moon and have helped steer millions of motorists along their journeys.