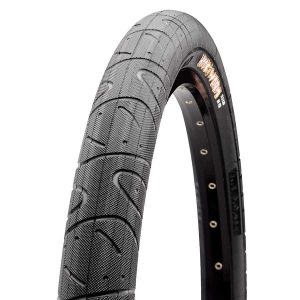 An E-Bike Tire Tough enough for the meanest streets
Grooved slick tread design
Wrap around tread pattern
Durable enough for urban assault, park riding, commuting, cargo bikes, etc.
As the original urban assault tire, Maxxis designed the Hookworm to take the abuses of the most aggressive street riders.
Bead-to-bead tread provides durability and traction whether you're dropping staircases, grinding rails or riding in your local skate park.