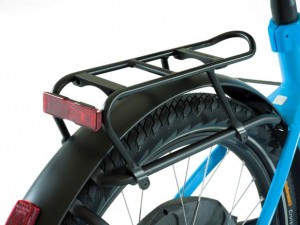 This new Elby accessory clamps on to the existing Elby rear bag carriers and adds a flat top for cargo bags and additional height for touring panniers.
Rack adapter is black and includes everything necessary to install it on your Elby electric bike.
Rack adapter is matte black and includes red rear reflector.
Designed to fit Elby electric bike rear panniers side bars.