3 LED e-bike light, the Flex is an e-mtb orientated light with a possible output of up to 3300 lumens in a lightweight and compact unit.
Powered via the battery/motor system, this allows you to do away with the traditional onboard battery system. The Flex utilises REFLEX ++ technology for smarter battery management, and is fitted with wired remote for easy mode changes.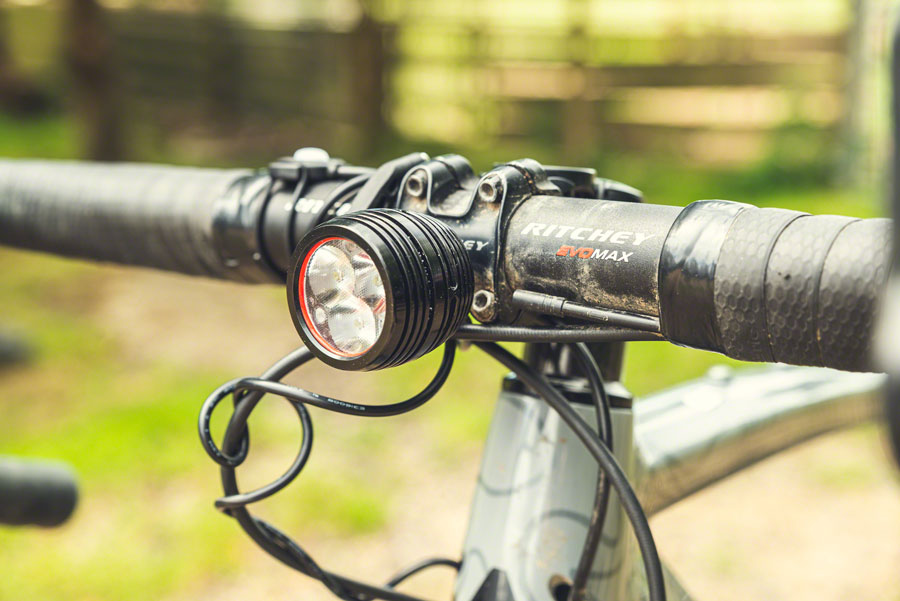 Features a single-sided reinforced nylon bracket, this allows for central mounting position on the bike.
Compatible with 6v/12v Bosch, Shimano, Brose, Yamaha and others.
Up to Max 3300 lumens dependent on your battery and motor configuration
135cm cable included
Exposure e-bike lights directly connect to the motor output and use the bikes battery for power. Outputs from the various manufacturers and the models available differ from 6v to 12v, and max allowed amps. Our Fuse and Flex automatically detect the system voltage and adapt to the available power, and are therefore compatible with most motor systems.