The Bosch Bearing Protection Service Kit is designed to help protect the bearings in the Bosch Drive unit.
For use with Active Line, Performance Line, Performance Line CX.  BDU2XX 
Bosch Performance Line (BDU2XX) User's Manual
Includes 5 bearing rings and one tube of bearing grease.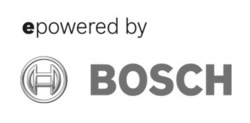 Please allow 7 to 10 days for Bosch parts delivery.
User's Manuals for Bosch Electric Bike Motor Systems

Bosch Performance Line User's Manual
Bosch Performance Line Speed User's Manual
Bosch Active Line BDU2XX User's Manual
Bosch Active Line BDU3XX User's Manual
Bosch Active Line Plus User's Manual