Originally created by the Massachusetts Institute of Technology (MIT) in cooperation with the city of Copenhagen, the Copenhagen wheel is an ingenious electric bicycle replacement wheel that uses a 350 Watt motor and 48 Volt Lithium battery to convert your bike into an electric bike.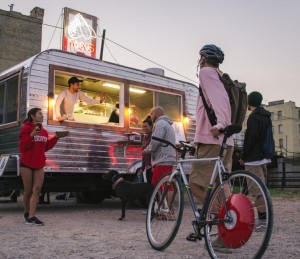 Of all the available electric bike conversion kits on the market, the Copenhagen Wheel is the fastest and easiest way to convert your bike.
In as little as fifteen minutes you can convert your bike to electric and switch it back to pedal power whenever you choose.
We have Copenhagen Wheels in stock to convert your bike on the spot. Bring your trusty ride to Electric Cyclery for the ultimate upgrade.
Electric Cyclery provides free installation with any Copenhagen Wheel purchase.
"Technology never seen on any vehicle. Way, way ahead of the curve."
Interactively Responsive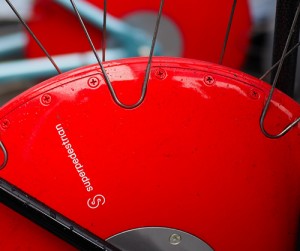 As you pedal your bike, the Copenhagen Wheel senses, analyzes, and reacts to your pedal pressure, speed, and pedal position over 100 times per second, instantly amplifying your pedal strokes in a natural and instinctive way.
Customized Riding Modes
Choose from Turbo, Standard, Eco, and Exercise modes in the Copenhagen Wheel smartphone app to customize your ride experience. The Copenhagen Wheel app also provides navigation, precise battery level and a security lock mode to safe-guard your bike.
Seamless Design
Electric Motor, battery pack and controller are all enclosed inside Copenhagen Wheel. This is the cleanest, most seamless electric bike conversion kit available. There are no wires, switches or bulky external batteries. It is all in the wheel – a masterpiece of transportation design.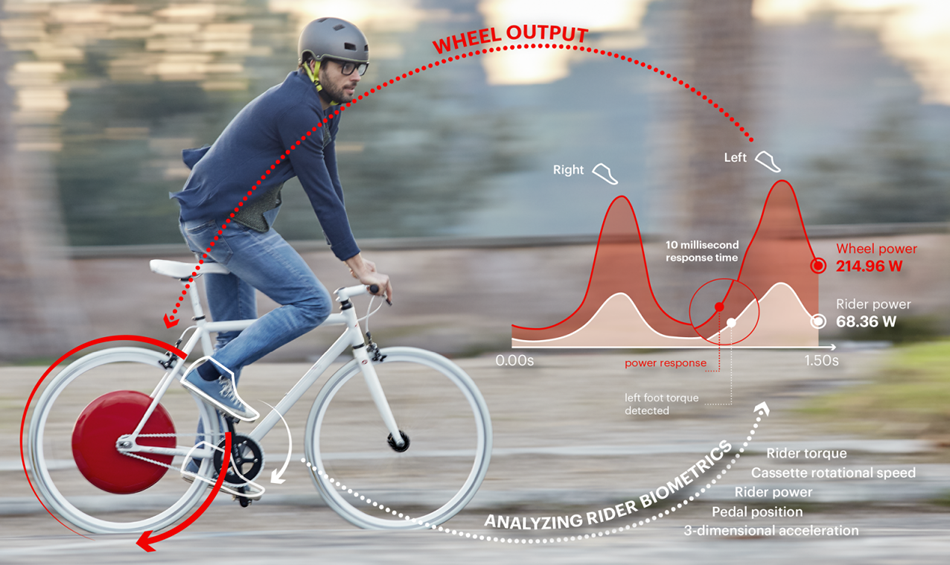 Regenerative Braking
Slow down at stop signs, safely ride down hills, and regulate a safe speed in traffic, just by backpedaling. This "electronic coaster brake" technology is maybe the coolest feature of the Copenhagen Wheel. This Wheel brakes and captures energy, recharging the battery.
Mid-drive electric bike systems can't do that.
Bicycle Conversion Specifications
Please be sure your bike meets the specifications needed to support the Copenhagen Wheel:
Steel or aluminum bicycle frame
Rear rim brakes
Single-speed, or a 7, 8, 9 or 10-speed Shimano/SRAM-compatible (external) multi-speed cassette
Dropout spacing of 120-135 mm (for single-speed version) and 130-135 mm (for multi-speed versions)
If you're not sure if your bike is a good candidate for a Copenhagen wheel, send Electric Cyclery a photo and we'll let you know.